Joanne Neizer
Specialist, Technical Customer Service
Safety Always Matters - Especially Patient Safety
Every day, all day, safety matters. Safety never takes a day off. All around us we see safety warnings such as allergens on food labels, use-by-dates on milk and expiration dates on medications. There is no substitute for doing things safely. For pharmaceutical and biotechnology companies offering parenteral drug products, patient safety is the utmost concern.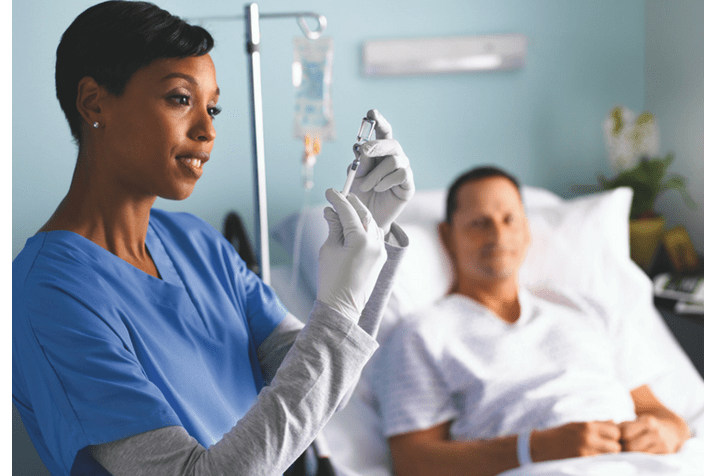 To be approved in the US, a new drug product must pass three hurdles established by the FDA. Sufficient evidence is required to demonstrate:
High quality
Effectiveness
Safe for the purpose(s) intended
Selecting the right packaging/delivery system is essential to satisfying these requirements. If the packaging/delivery system fails, patient safety is lost. West partners with drug product producers to help select the right packaging/delivery system:
Technical Customer Service (TCS) offers advice on selecting the right components comprising the right materials, to ensure integrity of drug product throughout its shelf life. In particular, this includes the VeriSure® and West EDGe™ data packages that provide extensive information on potential extractables and leachables of West products.
Analytical Laboratory Services (ALS): West experts have the knowledge, expertise and facilities to design and execute studies such as (a) extractables and leachables evaluations, (b) USP/EP/JP compendia tests, and (c) studies evaluating container closure integrity of package/delivery systems. There are numerous case studies of ALS partnerships with drug product producers that resulted in commercial drug product introductions (e.g., rheumatoid arthritis, melanoma, cholesterol reduction). Our facilities are cGMP and FDA certified.
With the trend that more drug products are self–administered, as compared to a clinical setting, selection of the right packaging/delivery system is even more crucial. With drug product producers, West not only shares in the concern, but has the ability to help achieve that utmost objective – patient safety. For more, contact a West account manager or TCS representative.