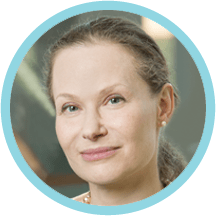 Michelle Deutsch
Manager, Product Management
Adding Color to Your Closure Choices
Color has a surprising number of uses in injectables packaging.

European guidance states that "similarity in packaging which contributes to medication error can be reduced by the judicious use of color on the pack" ¹. Draft guidance issued by the U.S Food and Drug Administration (FDA)² similarly recommends that "sponsors use color prudently to bring attention to the product name, strength, and important warning(s)." Color – when applied thoughtfully and with full awareness of the context in which the drug will be used – can be an important way for manufacturers to help practitioners and patients differentiate products and support their correct use.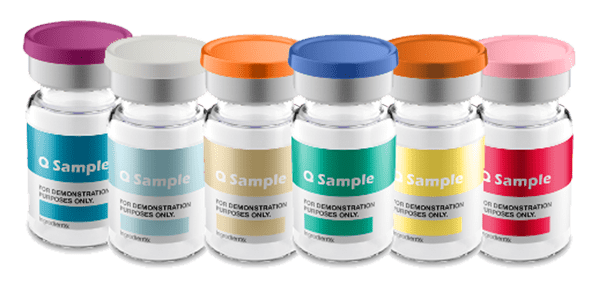 Color is also a key marketing tool. Especially for innovative products, a brand strategy with an associated color palette is often settled on at an early stage. Color choices then shape downstream supply chain and manufacturing considerations that may only come into focus later in the production cycle, whether they relate to the sourcing of customized plastic for a seal button or the management of particulate associated with colored lacquers used in the aluminum seal skirt or shell.
At West, we have noticed interesting regional differences in how customers approach these color choices. Our European customers, conscious of stringent Annex 1 guidelines on clean capping3, almost always avoid the use of colored lacquers and follow the core recommendation of a silver i.e. clear, colorless aluminum shell. While some colored lacquers are less problematic than others in terms of particulate generation, and while crimping environments and filling processes provide our customers with different degrees of flexibility, a clear lacquer always offers higher abrasion resistance than a colored one and is a better safeguard against particulate in filling lines. This is the main reason we lead with the recommendation of a clear rather than colored lacquer for aluminum shells. Regarding plastic buttons we also take the rigors of manufacturing into consideration when recommending matte over gloss seals as the matte finish is more resistant to showing marks and minor scratches that may occur during handling.
The West Color Configurator provides an online view of standard color offerings for different global regions. The standard button and aluminum shell colors highlighted in our seal selection tools are based on the technical considerations mentioned above, as well as on plastic and aluminum raw materials that are always held in our regional plant inventories. Standard colors offer the advantages of lead time and minimum order quantity flexibility. They also help avoid the upcharges that can be associated with non-standard colors requiring special or unique raw materials.
To complement the West Color Configurator, we also offer charts that display physical samples of standard button colors for each region. These charts can be requested here. Our standard color sets may meet many of your color needs, and West commercial and technical representatives can help answer questions that go beyond the tools we provide or that extend to special or even customized colors. West's broad capabilities and global reach allows us to offer a wide range of plastic and aluminum colors. We want to ensure that we do this within a framework that makes you fully aware of what comes with your different color choices.