West's Human Resources Team
Honoring those who serve – St. Pete gives back
West St. Pete and Clearwater employees attended the 3rd annual WWAR Gala night. It was a night to honor the men and women who have served our country.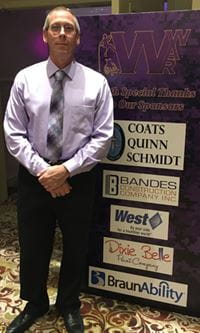 The Wounded Warrior Abilities Ranch's mission is to inspire veterans of all conflicts to get out and be active. The Ranch, which will be built at Lurie Park, will provide activities for all Military Veterans in need of support and healing. A purpose-built park, the Ranch will have a wide variety of activities available to Wounded Warriors, Veterans, and their caregivers.
St. Pete has been involved with this organization since 2015 as part of the "Year of the Military" fundraising campaign. Our partnership includes an annual West vs WWAR softball game and over 200 hours of volunteer time.
This year we were honored to be one of the 4-Star General Sponsors for the gala. Both St. Pete and Clearwater employees attended the dinner and helped raise money to complete the Ranch.
Giving back to those that served our country is near and dear to the St Pete employees; we currently have 30 employee veterans. Please visit the
Our Culture of Giving
section of our website to read more about West's giving.