Diego Zurbriggen
Supervisor, Lab Leachables
Elemental Impurities – Designing the Studies
Material characterization is an important part of the selection process of containment/delivery systems for parenteral drug products.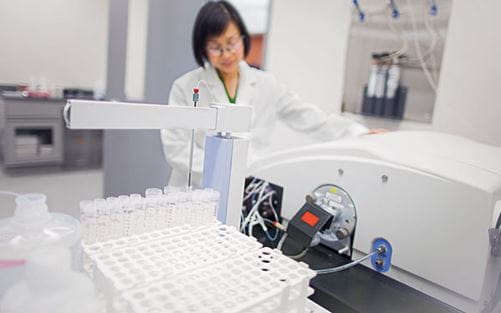 A key aspect of material characterization is understanding extractable elements as potential leachables - an aspect that has gained more attention recently, resulting from the publication of new guidance documents:
USP <232> Elemental Impurities – Limits
USP <233> Elemental Impurities – Procedures
USP <381> Elastomeric Closures for Injections (future proposed: Components Used in Injectable Pharmaceutical Packaging/Delivery Systems - Extractable Elements)
ICH Q3D Guideline for Elemental Impurities
These guidances provide clear direction for testing for elemental impurities in drug products, API's and excipients. However, no clear guidance exists for examining elemental impurities in containment/delivery systems. This issue was addressed in the recent webinar (see it here):
Elemental Impurities: Change is Coming - Are You Ready?
Diane Paskiet, MS, Director, Scientific Affairs
Diego Zurbriggen, Supervisor, Leachables/Stability
In this webinar, a key part of the discussion centered on the experimental aspect of examining for elemental impurities - in particular extraction solvent selection. Historically, extraction solvents have included purified water, pH adjusted water, water/solvent mixtures, dilute acids, salt solutions, solutions with surfactants or chelating agents, and specifically-tailored solvent systems. These may not be ideal when the goal is to establish a baseline profile of extractable elements. In selecting the right solvent system, consideration must be given to the following points, to match with analytical capabilities, and ensure suitability of resultant data:
Solvent system should not be so aggressive as to dissolve/degrade the material being tested. Dissolving an article certainly releases all elemental impurities, but provides little to no insight into the propensity of an elemental impurity to become a leachable.
The elemental target analytes must be soluble and stable in solvent system.
Solvent system must account for the disparate chemical properties of potential elemental target analytes.
Material characterization is essential to selecting the right containment/delivery system for a drug product. West's Analytical Laboratory has a staff of scientists who can design and execute studies in this area, and state-of-the-art facilities to support those studies. For more information, contact a Technical Customer Service (TCS) representative or account manager.