Doug Hostetler
Principle Technical SME, Admin. Systems, TCS
5th International Conference on Microneedles
Microneedles have been around for the past two decades; however, recent advances in technology have enabled their manufacturing in a variety of different forms and at lower cost than previously possible. The technologies, ranging from hollow, solid, coated to dissolving, have captured the interest of many vaccine and drug manufacturers as an alternate form of delivery primarily due to the potential advantages associated with transdermal and intradermal delivery.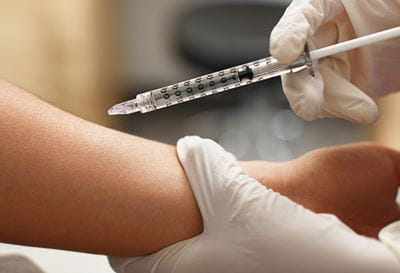 West recently attended the 5th International Conference on Microneedles at the University of British Columbia in Vancouver, Canada May 29 – June 1. The event included attendees from across the globe and provided a multi-day microneedle overview on various topics such as Global Vaccination Challenges, Diagnostics & Wearables, Needs & Opportunities, Commercialization and Regulatory Adoption, to name a few. Of particular interest, Dr. Yotam Levin, CEO of NanoPass Technologies Ltd., a West strategic business partner, presented and chaired a session titled "Vaccines and Immunotherapy."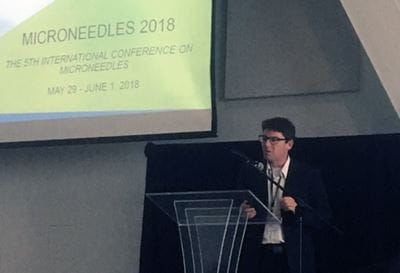 As a variety of speakers representing organizations such as WHO, CDC, Gates Foundation, and PATH spoke about challenges to immunization, common themes emerged, such as:
Maintaining cold chain stability is a major limitation to the coverage of global health vaccines in third world countries, and hence provides an incentive to develop thermostable microneedle patches.
Packaging leading to excessive weight/volume and waste requires multi-dose containers, especially in global health, cost-sensitive settings.
Onsite reconstitution leading to errors in mixing procedures – these mistakes led to several deaths in Africa related to measles vaccine administration caused by human error.
Needle concerns involving fear, pain, needle stick injuries and contamination
Limited supply of skilled healthcare providers resulting in the need for devices to help remove skill from the injection process
West offers several devices that meet these challenges. The West Intradermal Adapter is a snap-on guiding device designed to help reduce the need for a skilled administrator when performing an intradermal injection with a syringe. West's Administration System devices provide needle-free solutions to reconstitute and transfer lyophilized and powdered drugs. Through our business partner NanoPass Technologies Ltd., the MicronJet600™ (microneedle system) addresses concerns around both injection pain and needle phobia, as well as reducing the skill level needed for a successful and reliable intradermal delivery.
The conference concluded with a panel discussion moderated by an FDA representative to review the needs and opportunities around the use of microneedles. West's Dr. Alex Lyness, (Mgr. Research and Technology, Innovations R&D) was one of four industry panelists, including representatives from GSK, Merck and L'Oreal, invited by the conference to participate in this discussion.
For more information on West's solutions and services in support of intradermal drug delivery and microneedle technologies, please visit our intradermal delivery page on our website.
MicronJet600™ is a trademark of NanoPass Technologies Ltd.