West's Global Communications Team
West Corporate Responsibility Report: Diversity
In the next post of our corporate responsibility blog series, we are talking about diversity. At West, the word diversity applies to many things: work experience, culture, education, thoughts and opinions. We're seeking diversity in all of these aspects because we know that a workforce rich in diversity will be met with success. Read more about our initiatives in this area below.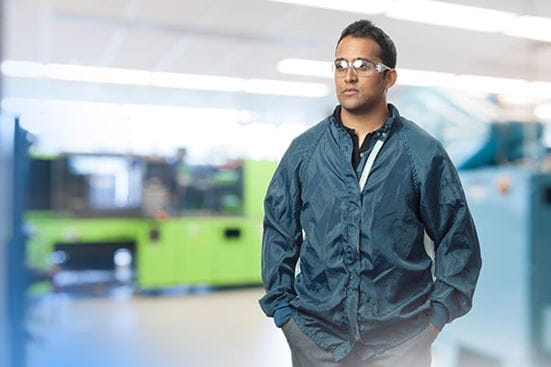 DIVERSITY
At West, we value the broad spectrum of people who make up our Company. We understand it is key to our success and know that a diverse workforce leads to greater innovation, more opportunities, better access to talent and stronger business performance. We encourage a culture of mutual respect, in which everyone understands and values the similarities and differences among our team members, customers, communities and other stakeholders.
The Company prohibits and does not tolerate discrimination or harassment of any team member, customer or service provider because of age, race, color, religion, sex, ancestry, national origin, military service or application, marital status, citizenship status, physical or mental disability, genetic information, sexual orientation, gender identity or expression, or other protected characteristic under federal, state or local law. Discrimination and harassment based on any of these characteristics is a violation of Company policy and is not tolerated.
We conduct specific diversity training and education initiatives throughout the Company — including recognizing diversity awareness months. Diversity of thought and experience is a valuable business driver, so we leverage management practices to help us create a workforce that mirrors our customers and communities.
Our Diversity Mission states:
We strive to create and maintain a workplace rich with diverse people, talent and ideas in order to deliver on our promise of a healthier world. We are dedicated to building an inclusive workforce and workplace where all team members are respected, can bring their authentic self to work and can achieve their career aspirations.
We are evolving our culture of diversity to support this mission in a variety of ways, including greater awareness, workplace flexibility, team member resource groups and education. For example, we are developing a mentoring program to help ensure our diverse and high-potential talent have mentors who provide personal support to help facilitate their success.
We are proud of the progress we have seen in our WIN – Women Investing and Networking – team member resource group, focused on mentoring, developing and educating women to foster their professional success. Since WIN began at our global headquarters in Exton, Pennsylvania in 2014, we have seen an expansion that includes chapters in Scottsdale, Arizona; Eschweiler, Germany; and Waterford, Ireland. We look forward to continuing this expansion across our global West network.
Click here to view the full 2017 Corporate Responsibility Report.