Qian Liu
Specialist, TCS, China
China: Increasing Emphasis on Drug Quality and Patient Safety
As China has become the fastest-growing market in generic drugs, China Food and Drug Administration (CFDA) is paying more attention to drug quality and setting a higher standard for pharmaceutical packaging. Compatibility of the drug with the packaging materials is one critical focus area.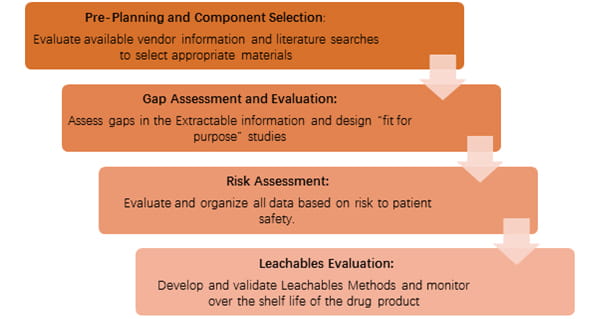 Now China is experiencing a change from Registration System to Bundling Review, and there is greater emphasis on the drug manufacturers to provide a more comprehensive evaluation regarding the suitability of the packaging materials with the drug products. CFDA has published Compatibility of Chemicals and Elastomer Closures in the China Draft Technical Guideline (CTG), which details the requirements for extractables and leachables (E&L) studies.

As E&L is a critical subject for domestic drug manufacturers, many of them would have the following questions on how to proceed:
What should be performed as part of an extractables study?
Which solvents should be used for extraction of the packaging materials?
How should the samples be prepared?
Which species should be targeted after obtaining the extractables profile?
How should the methods for leachables testing be developed and validated?
How should the safety evaluation of leachables be performed?
West proposes the above roadmap and can provide further support as needed, both in the design of experiments, and the performance of experiments by West Analytical Laboratory Services. Contact your Account Manager or Technical Customer Support (TCS) representative for more.