Cathy Zhao
Director, Scientific Insights Lab, SA & TS
Simplify the Journey™ – Facilitating Industry Changes
West is committed to the safe and efficient delivery of drug products to patients. Key to this is not only staying abreast of industry developments, but also being prepared to help customers address them. This is a focus of the Integrated Solutions platform.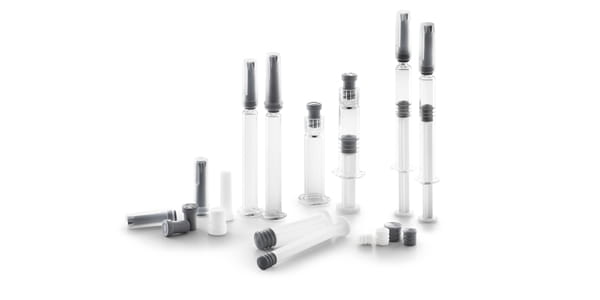 For example, Dow Corning recently introduced a new product – Dow Corning® 366 35% Dimethicone NF Emulsion – an update of their 365 product. The difference between 365 and 366 is that the 366 product does not use a surfactant listed on the European Chemicals Agency REACh (Registration, Evaluation, Authorisation and Restriction of Chemicals) Authorisation List. These silicone-based products are used widely in the lubrication of glass syringes.
Switching to 366 presents a challenge of having to qualify new products; West is well-positioned to assist those customers facing this challenge through offerings that include filling syringes, evaluation of essential performance requirements (e.g., break loose and glide force, delivery volume, container closure integrity), identification of any incompatibility (e.g., drug product interaction with silicone product that alters syringe function or results in particulate formation), and evaluation of targeted leachables.
West has the staff, expertise and facility to design and execute the experiments needed to help reduce customer risk. For more information, contact an Account Manager, or Technical Customer Support (TCS) representative.
Simplify the Journey™ is a trademark of West Pharmaceutical Services, Inc., in the United States and other jurisdictions.
Dow Corning® is a registered trademark of Dow Corning Corporation.