West's Communication Team
West Corporate Responsibility Report: Health and Safety
Although Corporate Responsibility is often most thought of as caring for the environment and giving back to local communities, we firmly believe that it also means taking responsibility for the health and safety of our team members, contractors and visitors, and working to safeguard them against work-related accidents and illnesses. It is West's policy to comply with all applicable health and safety laws and regulations, and we are committed to designing and operating our facilities to provide a healthy and safe workplace.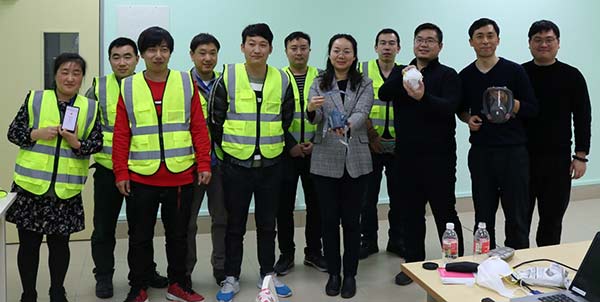 Our HSE and Sustainability Policy is displayed prominently at all sites and is a visual reminder of our commitment to the health and safety of our team members and our respect of the environment. It also reinforces the expectations of our team members and visitors: everyone plays a role in the HSE and Sustainability process.
We firmly believe in the importance of cultivating a culture of safety where every team member has a shared responsibility and is engaged in safety. This mindset is led by Eric Green, our President and CEO, as well as many of our leaders, who begin each meeting with a message about safety.
Each facility at West has a trained and dedicated Health and Safety committee comprised of a variety of team members at the site. The responsibility of each of these committees is to:
Increase awareness for health and safety
Identify and track closure of workplace hazards
Assist in the development of safe work procedures
We also continue to work to improve best practice sharing across our global network. We understand that if an incident or "near miss" happens at one site, there may be a risk of it being a potential issue at another site. Our Health and Safety Committee members use a variety of channels to share information, helping to ensure best practices for incident prevention are understood and are being communicated.
West's HSE Management System, which was first introduced in 2017 and provides a global framework and uniform approach to key areas of HSE, continues to gain momentum. Eight foundational elements of this system were successfully implemented in 2018, including HSE Gemba walks, Behavior-Based Safety Programs, Near- Miss Reporting, and enhanced Incident Investigations and Root Cause Analysis. These foundational elements are tied to leading indicators and utilize proactive activities and controls to help reduce and/or eliminate accidents.
Click here to view the full 2018 Corporate Responsibility Report.