Doug Hostetler
Sr Manager, Integrated Solutions, Lab
Simplify the Journey™ - Integrated Solutions for Particles
To support customers as they navigate the path from drug product discovery to commercialization, West has undertaken a new, proactive strategy: Integrated Solutions. For almost 100 years, West has been developing technical and regulatory expertise in primary drug packaging, delivery devices, and combination products. That wealth of industry experience is now offered to customers who can employ it for any stage of development (Prescreen and Compatibility, Clinical Phases I / II / III, and Lifecycle Management).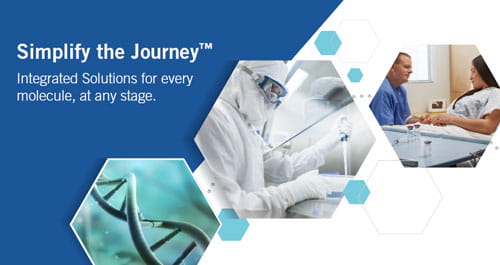 The need for a strategy such as Integrated Solutions was confirmed by a survey of the over 300 registrants for West's recent webinar: Navigating Particle Challenges in Sterile Drugs from Component to Patient. Over half of respondents' report issues with particles resultant from drug/package incompatibility with vials, cartridges or syringes. Further revealed was lack of uniformity on how measurements of particles are made, what conditions are employed, and whether statistical analysis methods are used. Clearly, customers need the support that Integrated Solutions offers.

Particles is a thrust area for West – having the staff, expertise and facilities to design and execute studies needed regarding particle issues – more specifically being able to accurately determine the type, size, concentration and origin of particles in a drug product container system – in particular particles resulting from drug product interactions. The Integrated Solutions strategy helps to Simplify the Journey™ for customers and helps to reduce risk. For more information, contact an Account Manager or Technical Customer Support (TCS) representative.
Simplify the Journey™ is a trademark of West Pharmaceutical Services, Inc. in the United States and other jurisdictions.