Deirdre Swinden
Director, Marketing Communications
West NovaGuard® SA Pro Safety System Recognized for Excellence in Design and User Experience at the India Packaging Awards
West NovaGuard® SA Pro safety system has been named an India Packaging Awards "Winner" for the Excellence in Enhanced User Experience and Excellence in Packaging Design – Shapes and Structures awards.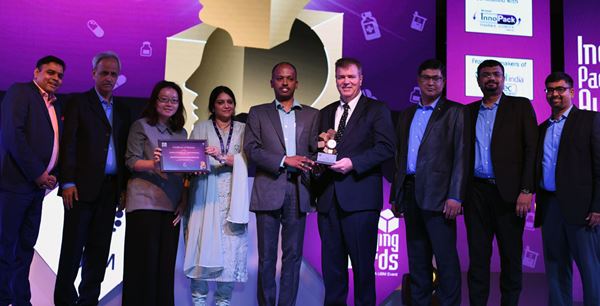 NovaGuard® SA Pro safety system – a single-use accessory for prefilled ISO standard 1mL long staked-needle syringes – has won the India Packaging Awards for Excellence in Enhanced User Experience and Excellence in Packaging Design – Shapes and Structures.
The prestigious awards were presented during the UBM InnoPack Pharma Conference's India Packaging Awards ceremony held on May 21, 2019 at the Sahara Star Hotel in Mumbai. The Packaging Awards are an initiative by UBM to honor the best innovations in the Pharma Packaging space.
"West is honored to receive this prestigious recognition for our NovaGuard SA Pro needle safety system, which is designed to help prevent accidental needle stick injuries," said Eric Resnick, Vice President & Chief Technology Officer, Innovation & Technology at West. "We appreciate that needlestick injuries are a serious concern for healthcare practitioners, so we developed the NovaGuard system to provide caregivers with greater control and protection from potentially life-threatening exposure to harmful diseases when administering injections."
The NovaGuard SA Pro 1mL device has FDA 510K clearance in the US and meets the European 2010/32/EU directive for the prevention of sharps injuries. Additionally, it can be deployed using a single-handed technique and was designed to prevent pre-activation during the handling of prefilled syringes (PFS). The system is compatible with ISO standard 1mL long glass staked-needle syringes and is transparent for ease of drug extraction, inspection, and delivery. The design also facilitates easy assembly of glass prefilled syringes with minimal change parts and changeover time to existing assembly equipment for manufacturers. Additional features of the safety device system include:
Tamper resistant functionality
Low syringe snap-in force for assembly with PFS
Compatibility with standard plunger rods
Visit
NovaGuard SA Pro safety system
product page to learn more.