Amy Kim
Sr, Specialist, Scientific Communications
Ready Pack™ Sterile Component Solutions for Compounding Pharmacy
The FDA recognizes that compounded drugs serve an important role for patients whose medical needs cannot be met by FDA-approved drugs. However, compounded drugs are not approved by the FDA and therefore, have not been evaluated for safety or efficacy. Poor compounding practices or unsuitable manufacturing conditions can lead to serious adverse effects, or even patient death. Over the past few years, the FDA has taken significant steps to modernize and clarify policies related to the quality of compounding in an effort to ensure continued access to compounded drugs, while also protecting patients from the risks of contaminated or otherwise harmful products1. FDA Draft Guidances2, 3 help to clarify applicable regulatory requirements and specifically address the use and handling of container closure systems.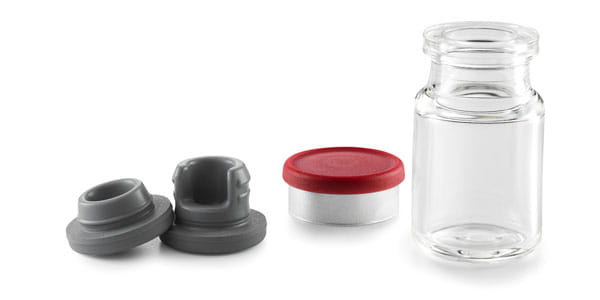 The FDA highlights uncontrolled sterilization practices as an area of special concern for compounding pharmacies, citing use of non-standard equipment, lack of proper gowning and product handling methods, and failure to use sterilized primary containers and closures to fill sterile products.4 These challenges are not unique to compounding pharmacies; drug manufacturers as well must demonstrate proper sterilization. However, specific challenges for compounding pharmacies result from smaller component quantities, e.g., what is the right test reference sample size if the component batch to be sterilized is relatively small.
West offers a solution with Ready Pack™ containment system, which consists of sterile, ready-to-use (RU) NovaPure® stoppers, Daikyo Crystal Zenith® cyclic olefin polymer vials and Flip-Off® CCS seals. As small-scale, fully-integrated vial containment systems tested for good container closure integrity (CCI) performance, Ready Pack system components work together, but can also be purchased separately. Sterile RU Ompi EZ-fill® vials are also available for customers who need glass. Compounding pharmacies that use Ready Pack components can operate3 with the knowledge that West provides a Certificate of Analysis (COA) and underwrites the sterility of the components. The risks, as well as the work, around component preparation is are reduced and simplified.5
West is committed to the safe and efficient delivery of drug products. For more information, contact an Account Manager or Technical Customer Support (TCS) representative.
Ready Pack™, NovaPure® and Flip-Off® are trademarks or registered trademarks of West Pharmaceutical Services, Inc., in the United States and other jurisdictions.
Daikyo Crystal Zenith® is a registered trademark of Daikyo Seiko, Ltd.
Daikyo Crystal Zenith® technology is licensed from Daikyo Seiko, Ltd.
EZ-fill® is a registered trademark of Nuova Ompi srl.