Erin O'Brien
VP, Product Management and Marketing Operations
West Introduces NovaPure® 3mL Cartridge Components
West is excited to announce an addition to its NovaPure® product line — NovaPure 3mL Cartridge components, which include plunger and seal components specifically designed to ensure consistency of delivery for higher-volume injectable drug delivery systems. The components were designed to address specific issues and challenges the pharmaceutical industry faces in bringing innovative injectable drug products to market.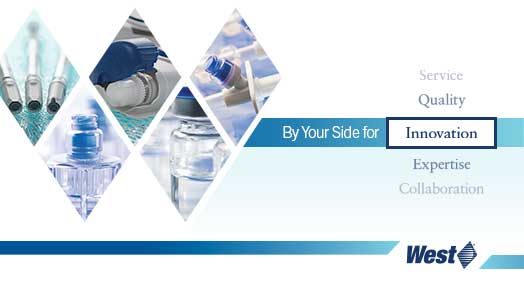 There is a trend in drug development, especially for biologics, to evaluate higher injection volumes and viscosities. This presents a unique challenge to companies as they assess primary packaging component technologies.
The cartridge has been used as the primary container for the insulin and dental markets for many years. Because the cartridge is a proven container, many companies are evaluating new drug products such as biologics in cartridges to address requirements for larger volume injections.
Historically, cartridge-based delivery systems would leverage the pen injector, but recently, novel devices have been developed with cartridges as primary containers for wearable injectors and auto-injectors. The challenge is that component technologies need to evolve to meet the needs of these new cartridge-based injector systems.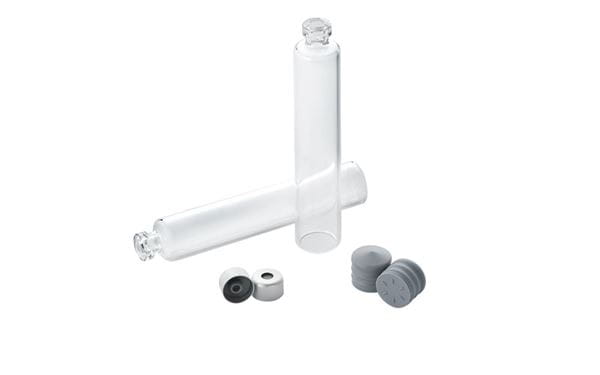 Introducing NovaPure 3mL Cartridge Components
West is excited to launch an addition to its NovaPure product line — NovaPure 3mL Cartridge components. These new components are specifically designed for 3mL cartridges prevalent in pen injectors and other drug delivery devices. They incorporate West's premium quality enhancements:
Optimized design for improved performance and consistency
Westar® pharmaceutical wash and sterilization to help streamline preparation and deliver a consistent product ready for use in fill-finish operations
Vision verification for visible particulate control and best in class particle specification
FluroTec® barrier film to protect drugs by minimizing drug/closure interactions while reducing absorption and adsorption of the drug product
A comprehensive data package and documentation to ensure the components can be reliably integrated into existing device designs
With these enhancements, NovaPure 3mL Cartridge components directly address concerns and needs expressed by our customers, making them an ideal choice for sensitive biologic drugs coming to market.Learn more about NovaPure 3mL Cartridge components here.
NovaPure®, Westar® and FluroTec® are registered trademarks of West Pharmaceutical Services Inc. in the United States and other jurisdictions.