Lynn Yao
Manager, Scientific Affairs, CN
Particles in Injectable Drugs
A parenteral drug product contaminated by particles is a potential health threat. In the bloodstream, particles can cause serious issues, such as capillary occlusion and immunogenic responses. In most cases, the observation of particles in a drug product leads to a recall.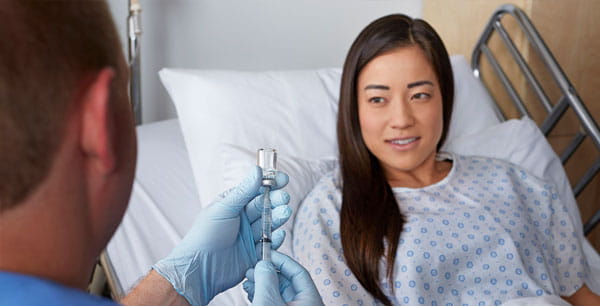 It is important to consider all sources in particle evaluations of drug products. Particles can be classified as:
Inherent. These are particles that are part of the drug product formulation. An example is proteinaceous aggregates in protein-based drugs.
Extrinsic. These are particles that originate from the outside the drug product and package system. An example is fibers resultant from manufacturing.
Intrinsic. These are particles that come from package components or the assembly process. An example is particles from glass vials.
The occurrence of particles in drug products originating from package components or delivery systems can be a concern depending on the origin and nature of the particle. For example, glass shards or lamellae could cause significant patient harm. The total contribution from the package/delivery components and the drug product itself should be determined during formulation studies to reduce unexpected risks to product quality and patient safety.
Questions that manufacturers should consider regarding their drug products are:
Is the source of particles known?
Is the risk of particles understood?
What test methods should be used?
With all these questions, West can help. Particle measurement is a technology focus area in Analytical Lab Services and a key offering of the Integrated Solutions platform. West has experienced staff and state-of-the-art facilities to address customer needs. For more, please contact an Account Manager or Technical Customer Service (TCS) representative.