Qingyu Zeng Ph.D.
Fellow Scientist and Technical Director, Scientific Insights Lab
Dynamic Sealing Performance of Container Closure Systems at Low Temperature
With the advancement of high-value biologic, gene, and cell therapy drugs, there is a growing interest in assessment of container closure systems (CCS) at the low temperatures experienced during processing, storage, and shipment. A vial-based CCS is usually capped at room temperature, but thereafter it may be exposed to low temperature conditions (0oC to -180oC), depending on both the drug characteristics and the expected duration of storage.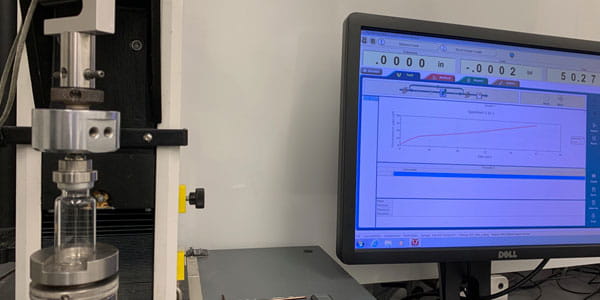 The sealing performance of the CCS is both time- and temperature-dependent and is determined by its structure and component material properties. The CCS sealing performance inherently will change while undergoing both time and temperature transitions. Exposure to lower temperature has a significant impact on CCS sealing performance, in particular, its container closure integrity (CCI) results. This is critical, as good CCI results are needed to maintain product sterility and stability. Any breach could lead to oxygen, carbon dioxide, moisture or microbiological ingress and, consequently, could risk both drug product integrity and patient safety.
These points are discussed in the recent publication by Q. Zeng, A. Bucci, and L. Ho. Time Temperature Superposition Evaluation and Modeling for Container Closure System's Seal Performance at Low Temperatures. PDA J. Pharm. Sci. Technol., 74 (1), 27-40 (2020). Both experimental and modeling results clearly demonstrate that exposure to low temperatures results in a decrease in sealing force within a CCS. Understanding these physical phenomena enables development of components and processes that can meet the challenge of ensuring good CCS sealing performance, and concomitant good CCI, at such low temperatures.
West is by your side for a healthier world and committed to the safe and efficient delivery of drug products to patients. For more on West, visit the West Knowledge Center, which houses various materials on this subject or contact a Technical Customer Support (TCS) representative for more information.
By your side for a healthier world™ is a trademark of West Pharmaceutical Services, Inc., in the United States and other jurisdictions.