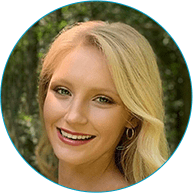 Julianna Clark
Technical Account Specialist, TCS, NA
NovaPure® Components for the Lifecycle of your Injectable Drug Product
NovaPure® Components Overview
By leveraging nearly 100 years of pharmaceutical packaging knowledge and implementing Quality by Design principles, West has developed the continuously improving NovaPure® elastomer portfolio which can be ideal for all drug product phases.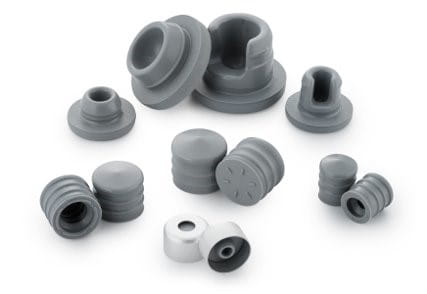 The Need for High Quality Closure Components
As drug products increase in complexity, become more specialized, and trend towards self-administration, it is more important than ever to have a reliable drug closure system. NovaPure® components, are a critical feature of these systems, and are designed to work with the other components of the primary packaging system to form an integral seal.
The Pharmaceutical manufacturers have shared their need for components that can support all phases of drug development from discovery to commercialization with high quality level and pedigree. These companies need components that will support both small batches and commercial manufacturing. West recognizes that sensitive and high-value drug products have a particular need for high-quality components with optimal performance and continuous innovation that allow success now and in the future. Beginning drug development with West's NovaPure® FluroTec® components helps to reduce risk of unwanted interactions between your drug and the elastomeric closure which can lead to compatibility issues. With tight particle specifications and the use of FluroTec® film to mitigate risk from extractables and leachables, manufacturers can focus on the next step in your development cycle and not on time-consuming quality investigations. As companies move to commercialization, and scale up, they are able to leverage the knowledge gained on the closure during development. By reducing the loss of drug products caused by defects in primary packaging components, companies will be able to reduce quality investigations and treat more patients. The NovaPure® portfolio of components is an excellent option for managing product life cycle as it has the highest quality offerings of vial stoppers, pre-filled syringe (PFS) plungers, and cartridge components in a common elastomer formulation.
All NovaPure® Components are:
Manufactured

with West's highest quality processes so you can focus on drug development, not on time-consuming quality investigations.

Designed with QbD principles and process understanding, which ensures a focus on quality and patient safety from the beginning.

Available as stoppers, pre-filled syringe plungers, or cartridge plungers so you can easily transition from one containment system to another.

Available as Ready-to-Sterilize (RS) or Ready-to-Use (RU) to allow flexibility in your development and manufacturing process.

Able to enhance the overall quality of your container system by reducing quality issues related to the elastomer, thereby lowering total cost thoroughly monitored with annual reviews and continuous process improvement implemented.

Supplied with West technical documentation that includes data supporting product attributes with ease of access on the West Knowledge Center so you can have the information you need 24/7.

Available to support each phase of drug development from small quantities for early studies to large commercial quantities for scale-up and manufacturing.

Made with West's modern elastomer formulations allowing you to start with a high-quality elastomeric formulation and continue using it through different phases and containment systems.

Manufactured

with FluroTec

®

barrier film and UV-cured B2-coating which improves quality by minimizing unwanted drug and elastomer interactions and potential contamination.

100% camera-verified by West's Envision™ camera-verification system to help reduce loss of drug products caused by defects in primary packaging components.
NovaPure® Stoppers as Part of the Ready Pack™ System
During clinical development, component quality and performance are critical. Many developers have found it difficult to source small quantities of high-quality components in a quick and easy way. To address this, NovaPure® stoppers are available as part of West's Ready Pack™ containment system to provide high quality components in small quantities for use in early-stage development and smaller production batches available for convenient purchasing on West's online store. Ready Pack™ containment system vials, stoppers, and seals are supplied ready-to-use, reducing the need for further processing. More information about West Ready Pack™ containment system can be found here, or view offerings on the West Online Store.
Summary of Ready Pack™ Containment System Offerings: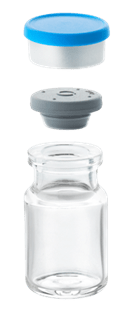 Seals
Flip-Off® CCS (Clean, Certified, Sterilized)
High quality seal with specified particulate and bioburden level.
Ensures compliance in Europe with regulatory guidelines for aseptic crimping in Grade A environment.
Stoppers
West NovaPure® 4023/50 Gray or Daikyo D21-7S rubber.
Available in 13mm and 20mm in serum and lyophilization designs.
Vials
SCHOTT AdaptiQ® Vials available in 2R, 6R, and 10R ISO vial sizes.
Daikyo Crystal Zenith® vials available in 2ml and 5mL.
Commercial Quantity Offerings of NovaPure® Components
As you move from clinical development to commercialization, NovaPure® stoppers and syringe and cartridge plungers can scale up to match your needs with both Ready-to-Sterilize (RS) and Ready-to-Use (RU) offerings available. West can also support multiple types of filling equipment as our components are available in various rapid transfer port bag packaging in addition to standard packaging. Having a platform of elastomeric components available in one formulation and quality pedigree reduces the need for repeat testing when transitioning from vial systems to a PFS and/or cartridge systems. West is focused on helping customers platform on one rubber formulation and quality specification to help simplify regulatory filings and get products to market faster.
Commercial quantities of NovaPure® components are available:
As Ready-to-Sterilize or Ready-to-Use.
In STERILIZABLEBAG™ packaging systems or rapid transfer port (RTP) bags.
As 13mm and 20mm stoppers.
As 1mL long and 1-3mL syringe plungers.
As 3mL cartridge plungers and 8mm lined seals.
Approach to Enhanced Quality, Performance, and Continuous Innovation
The NovaPure® component portfolio is based upon a strategic approach to offer the highest quality components available, optimized for consistent performance and a philosophy of continuous innovation. West used Quality by Design (QbD) principles for development of the NovaPure® pre-filled syringe (PFS) plunger designs. Through manufacturing innovation, the Novapure® plunger has molded ribs instead of a trimmed area which is common in legacy designs. This innovation provides an elegant solution to reduce break loose and glide forces and the enhanced design also allows for a more consistent product. While legacy plungers were designed for manual injections, Novapure® plungers have been designed to optimize performance in an auto-injector. As patients drive towards convenience and health autonomy, their preference for delivery devices increases and so does the risk of failure if a subpar plunger is used.
Product quality and consistency is also supported by West's Envision™ automated vision inspection system. The West Envision™ system is a 100% camera-verification system which enables removal of components with visible particulate and defects. The NovaPure® component portfolio pairs components designed according to QbD principles with the best processing, films, and coatings to achieve the highest quality components offered by West.
Tightly controlled manufacturing processes and testing allow for low-visible and sub-visible particulate specifications. Further particulate reduction is achieved by the use of B2-coating, as opposed to conventional coating by silicone oil tumbling. B2-coating decreases clumping and promotes component machinability without the risk of silicone oil droplets. Since B2-coating is sprayed on and UV-cured, it can be applied to precise locations, such as only the top of a stopper's flange. This allows you to keep your filling lines to perform at their optimal level while reducing potential contamination.
Machinability of components can also be improved with FluroTec® barrier film. FluroTec® film is molded onto components during manufacturing. This film increases lubricity and mitigates unwanted interaction between the drug product and drug contact surface of the elastomer. Components with FluroTec® film are recommended for sensitive drugs and help to reduce extractables.
NovaPure® component features improve quality with:
Improved components developed with QbD principles, ensuring product quality from design through manufacturing and the lifecycle of your drug.

UV-cured B2-coating which increases lubricity and machinability.

Tight visible and subvisible particulate specifications.

Modern rubber formulations that have low extractables.

West 100% camera-verification by Envision™ automated vision inspection system, which reduces instances of product with defects and gross particulate.

FluroTec® barrier film reducing interaction between the drug and elastomer.

West generated technical reports with supporting data for deep product knowledge.
A Continuous Innovation for All Stages of Drug Development
While NovaPure® components were designed to meet the highest quality standard and optimize performance, they are also constantly being evaluated for improvement. The entire NovaPure® component portfolio undergoes an annual review in an effort to continuously improve its offerings. In addition to current quality enhancements, West strives to expand the capabilities of the NovaPure® component portfolio. A production feedback loop is used to document critical processes, driving continuous improvement and innovation.
NovaPure® component improvement and availability are supported by:
Production feedback used to improve manufacturing processes to offer improved product specifications.

Annual product reviews on all components to monitor consistency and look for opportunities to improve the product line.

Continuous investment into the development and production of NovaPure® components as the premium offering from West.
For nearly 100 years, West has been considered the trusted manufacturer of pharmaceutical components based on our culture focused on patient needs, sound science, and innovation. The West NovaPure® component portfolio is an embodiment of commitment to improving health for patients worldwide. To learn more about NovaPure® components click here.
West and the diamond logo, NovaPure®, FluroTec®, Envision™, Ready Pack™, Flip-Off®, and STERILIZABLEBAG™ are trademarks and registered trademarks of West Pharmaceutical Services, Inc, in the United States and other jurisdiction.
Crystal Zenith® is a trademark of Daikyo Seiko, Ltd.
adaptiQ® is a trademark of SCHOTT AG.
FluroTec® and B2-coating technologies are licensed from Daikyo Seiko, Ltd.