Global Communications
West Receives 510(k) Clearance for NovaGuard™ SA Safety System
Staked-needle prefillable syringe safety needle system helps reduce risk of needlestick injury to healthcare workers and patients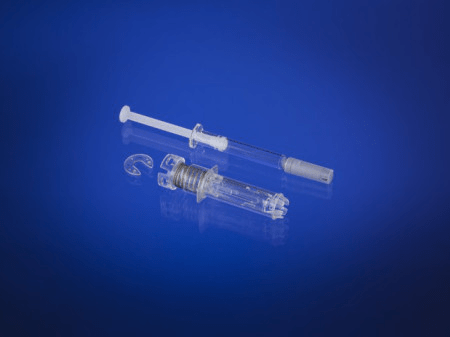 The World Health Organization (WHO) estimates that each year healthcare workers incur two million accidental needlestick injuries that may result in infections with hepatitis B and C, HIV and other diseases.[1] To help prevent the spread of bloodborne infectious diseases, effective drug administration techniques and delivery systems must prevent needlestick injuries.
Injectable drug delivery systems that incorporate a safety mechanism can reduce the risk of accidental needlestick injuries significantly. West provides a solution with the NovaGuard SA (Staked-needle Automatic) safety system, which recently received 510(k) clearance from the United States Food and Drug Administration. The NovaGuard SA safety system helps reduce the risk of needlestick injuries by shielding the exposed needle of a prefilled syringe after use.
"West has deep expertise in needlestick prevention and a portfolio of offerings that enable safe and effective drug administration," said Graham Reynolds, Vice President, Marketing and Innovation. "It's our hope that the NovaGuard SA safety system is used as a cost-effective solution to help improve needle safety."
The NovaGuard SA safety system helps protect patients and healthcare workers by shielding a syringe's exposed needle once activated. The NovaGuard SA safety system is suitable for prefilled ISO standard glass syringes and features a tamper-evident needle shield feature that can reduce flange breakage. It is part of West's NovaGuard family of syringe safety technology offerings.
NovaGuard™ is a trademark of West Pharmaceutical Services, Inc., in the United States and other jurisdictions.
[1] Wilburn S, Eijkemans G. Preventing Needlestick Injuries among Healthcare Workers: A WHO–ICN Collaboration. Int J Occup Environ Health. 2004;10:451–456. Available from: http://www.who.int/occupational_health/activities/5prevent.pdf