Jess Bohn
Account Manager, Sales, NA
The Challenge of Cryogenic Storage for Cell Therapy
Cell-based therapies are a unique solution to a variety of health issues, and can make an undeniable impact on a person's life. But with this unique solution comes several challenges, including packaging issues associated with cryogenic storage, inspection, and extraction of the drug product. Selecting the right packaging for the cell line can mitigate risks of breakage and cell death, enhance your ability to conduct crucial stability and integrity testing, and enable ease of transition during each phase of development.
Cell lines require low temperature storage. Many packaging systems are made of glass, which can't handle the challenges of cryogenic storage, nor can glass systems maintain seal integrity at such low temperatures. Issues like breaking and cracking when the vials are dropped or brought to room temperature can lead to cell death. In addition, many cryovials are not transparent, making visual inspection of the vials difficult. Finally, extracting the cell line with a needle can damage or shear the cells.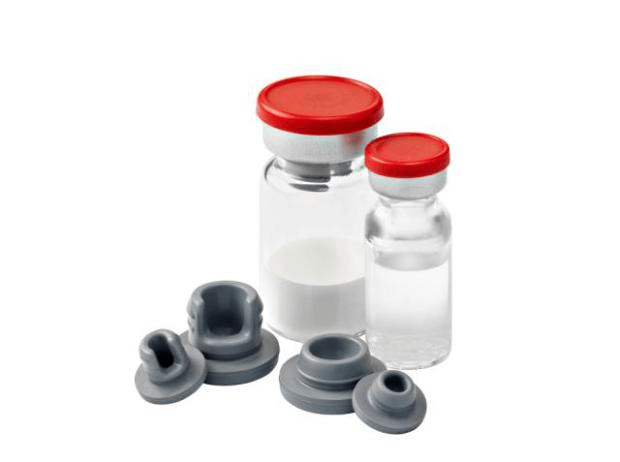 By tackling packaging challenges early in development with a market-ready system designed to withstand the rigors of cryogenic freezing and thawing, pharmaceutical manufacturers can save time and effort, and help smooth the path from research and development to commercialization.
Use of a cyclic olefin polymer vial, like the Daikyo Crystal Zenith® vial, can help mitigate the risks associated with cryogenic storage. Daikyo Crystal Zenith vials are made from a break-resistant cyclic olefin polymer that has excellent thermal characteristics and can withstand cryogenic temperatures as well as sterilization by autoclave. These vials have been shown to successfully maintain container closure integrity at -165 °C after eight days of storage. In addition, needle-free vented vial adapters can help reduce the impact of shear and cell rupturing when extracting from vials.
The West Ready Pack® System featuring Daikyo Crystal Zenith vials, FluroTec® stoppers, seals and vial adapters can help you get through the next phase of your development. Ready Pack can be ordered in small quantities during research and development, and when you're ready to go to market, scale-up is simple and there's no need to change packaging.
For more information about Crystal Zenith or the Ready Pack system, click here or contact Technical Customer Support today.