Katalin Halbrucker
Technical Account Specialist, TCS, EU
Prevention of Needlestick Injuries with Safety Systems
COVID-19 has impacted lives, healthcare systems, the pharmaceutical industry, and pharmaceutical packaging organizations, world-wide. The resultant treatments, therapies, and vaccines that are administered by injection bring to mind a long-term safety concern – needle-stick injuries. A way to address this concern is with safety systems.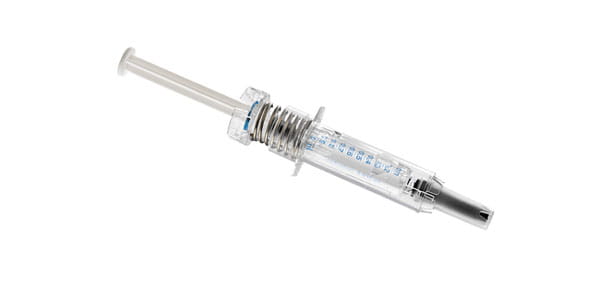 Safety systems are used in packaging, delivery, and use of pre-filled syringes to provide protection for healthcare workers. According to Occupation Safety and Health Administration (OSHA), globally two million healthcare workers per year (of approximately 35 million total) suffer accidental needle-stick injuries1. The Center for Disease Control (CDC) estimates that use of safety systems could reduce sharps-related injuries in hospitals by 60-88% 2.
This issue has been recognized by regulatory bodies in many countries. Laws, regulatory guidelines, and best practices have been, and continue to be, established to help reduce incidences of needle-stick injuries, thereby helping to reduce exposure to diseases like hepatitis A, B, and C, and HIV.
OSHA´s Bloodborne Pathogens Standard (2011)1
Directive 2010/32/EU - Prevention from Sharp Injuries in the Hospital and Healthcare Sector3
ISO 23908 Sharps Injury Protection5
The World Health Organization (WHO) urges countries to transition by 2020 to the exclusive use of "smart syringes" that have features that prevent re-use4.
West is aware of these issues and has taken steps to address them through the design and manufacture of safety systems for prefilled syringes, namely the NovaGuard® SA Pro Safety System. Fitted onto a 1mL Long ISO syringe, after injection is completed, depression of the plunger rod isolates the needle with the descent of a protective sleeve. The NovaGuard SA Pro Safety System has been rigorously tested to demonstrate:
prevention of needle-stick injuries
prevention of syringe re-use
Check out our technical report in the Knowledge Center, TR 2017/180: NovaGuard SA Pro Safety System Summary of Design Verification Testing, to learn more.
Features of the NovaGuard SA Pro Safety System include:
design that prevents pre-activation post assembly, including during transport and use
low activation force to provide greater end-user comfort
suitability for low- and high-speed pre-filled syringe assembly lines
functionality to help end-user identify tampering
transparent barrel for ease of drug inspection
design that impairs the prohibited practice of re-capping
Click here to learn more about the NovaGuard SA Pro safety system, or contact your Account Manager or Technical Customer Support representative.
NovaGuard is a registered trademark of West Pharmaceutical Services, Inc., in the United States and other jurisdictions.