---
Westar® Syringe Plungers
Components prepared for pharmaceutical use
Westar® RU (ready-to-use) or RS (ready-to-sterilize) plungers can streamline manufacturing operations by eliminating many of the processes related to component preparation.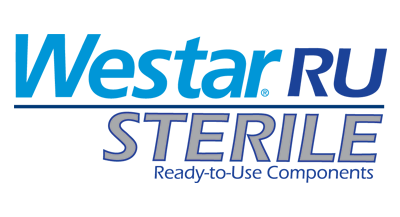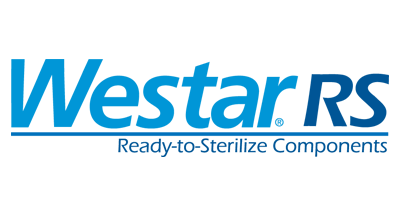 overview
Ready-to-Sterilize
West's validated wash process, Westar RS, is used to produce components that are ready for gamma or steam sterilization. Westar RS stoppers are available in a range of formulations, designs, and packaging options to help transition resource-intensive, non-core component preparation activities to an expert external partner.

Ready-to-Use
West's validated steam sterilization process, Westar RU, is applied after the Westar RS wash process to produce components for direct introduction into filling operations. Westar RU components help manage regulatory and compliance risk, facilitate equipment and space management, and reduce ongoing validation activities.
The Westar RU and RS processes are supported by a DMF.
Custom Solutions
Unique Designs to Meet Your Specific Applications
Every day, West is working by our partners' side to design and manufacture drug packaging and delivery systems that will bring their drugs from concept to patient efficiently, reliably and safely. West's concept design, development, engineering and project management teams can facilitate all steps necessary to take a product from concept to commercialization, including full validation and chemical and functional testing. Custom components can be provided in ready-to-use or ready-to-sterilize formats.
Click here for a real world example of a custom development project between West and a customer.
packaging options
West has done the work to ensure components are easily integrated into manufacturing fill-finish operations. From concept to market, West helps customers meet the many packaging requirements for their components.
Small Volume:
Ideal for testing or sampling needs
Available products ship within 72 hours
Westar® washed, gamma or steam sterilized bag formats
Bulk Bags:
Ideal for traditional cleanroom filling lines
Applicable for use with restricted access barrier system (RABS) filling lines
Westar® washed, gamma or steam sterilized bag formats
Ported Bags:
Designed for use with alpha-beta rapid transfer port (RTP) systems
Interlocking system designed to open only when both port doors are properly docked and integrated
Ideal for restricted access barrier system (RABS) and Isolator filling lines
Westar® washed, gamma or steam sterilized bag formats
 Westar® is a registered trademark of West Pharmaceutical Services, Inc., in the United States and other jurisdictions.