---
Daikyo Crystal Zenith® is a registered trademark of Daikyo Seiko, Ltd.
Daikyo Crystal Zenith® and Flurotec technology is licensed from Daikyo Seiko, Ltd.
FluroTec® is a registered trademark of West Pharmaceutical Services, Inc., in the United States and in other jurisdictions.
---
With a wealth of knowledge and experience in laboratory testing and regulatory guidance's, West's
Analytical Services
helps customers mitigate the risks associated with package selection for pharmaceutical, biotechnology and medical device clients.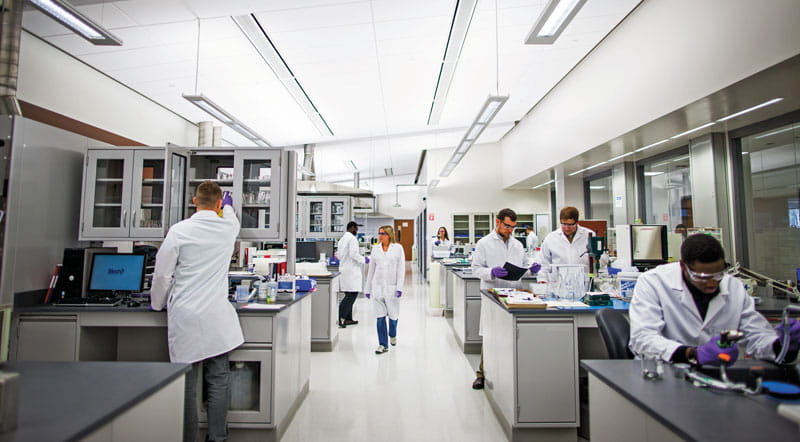 West offers Extractables/Leachables analysis for packaging and delivery systems for all pharmaceutical and biological products.
West provides standard and custom analysis for delivery system and device performance, functionality, device verification studies and package qualification.
West's Analytical Services collaborates with customers to assist and resolve particle challenges.
West has an extensive portfolio of Container Closure Integrity (CCI) techniques and analysis for various packaging and delivery systems to meet the needs of pharmaceutical, biotech and medical device manufacturers.