Stephen LoCastro
Director, Regulatory Affairs
Packaging Supplier Regulatory Support for Medicinal Products, Part 3
In Part 2 of this series, we discussed the importance of choosing a packaging component supplier with a global focus. In this post, we'll address the need for a supplier to understand and align with your drivers.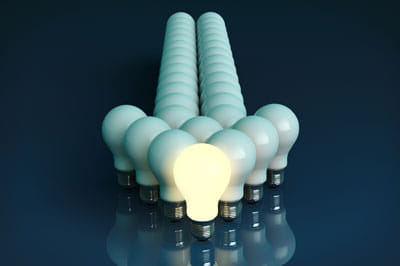 Does your packaging supplier understand your regulatory drivers and can they align with you?
When evaluating a packaging supplier for new or existing drug products, pharmaceutical manufacturers will usually meet with technical experts who understand the components' properties. This is obviously a critical step in determining what materials and component characteristics best match the needs of each drug product. The manufacturer can obtain technical documentation to support their quality assessment of the supplier and demonstrate suitability of the component for its intended use.
But is that really enough?
It's clearly important that a packaging component supplier fully understands and supports their products. But it's also important that they understand the pharmaceutical manufacturer's landscape as well. Pharmaceutical manufacturers work within a highly regulated environment; it's critical that their suppliers also understand that environment as well. When a supplier understands the customer's regulatory drivers, they provide a more effective level of support.
When evaluating a packaging supplier's regulatory support, it's important to understand the depth and breadth of their regulatory expertise. The supplier's regulatory support can be more effective when they understand the requirements driving the development and approval processes for the manufacturer's drug product.
This knowledge enables the supplier to manage the manufacturer's needs at any stage of the drug product's lifecycle. Experience in pharmaceutical/biologic/medical device development also means that the supplier's regulatory personnel understand the data requirements for a customer's applications. This translates into support documentation that contains an appropriate level of detail for regulatory submissions.
West Regulatory Affairs prides itself on its knowledge and understanding of customers' regulatory drivers. Our team has more than 80 years' combined experience in regulatory affairs at pharmaceutical (branded and generic), biopharmaceutical, and medical device companies. This expertise helps us to interface with our customers' regulatory professionals and provide them with industry leading regulatory support.
When evaluating a packaging supplier, consider asking if the supplier:
Has prior expertise in the pharmaceutical, biologics, or medical device industries?
Has experience in compiling pharmaceutical, biologics, or medical device dossiers for regulatory approvals?
Has had experience negotiating with global regulatory agencies?
Understands regulatory filing requirements for clinical, marketing and post-approval submissions?
For more information on our regulatory support capabilities click here.
---
In Part 4, we'll discuss the importance of working with packaging suppliers that are proactively engaged in regulatory developments that impact their products.
---