West's Global Communications Team
West Corporate Responsibility Report: Compliance and Ethics
In the next blog of our series on West's 2017 Corporate Responsibility Report, we are focusing on Compliance and Ethics. As a company that operates in a highly regulated industry to serve billions of patients around the world, it is imperative that West conducts its business in an ethical manner – not because we have to, but because it's the right thing to do. Read on to learn more about compliance and ethics at West as published in the 2017 Corporate Responsibility Report.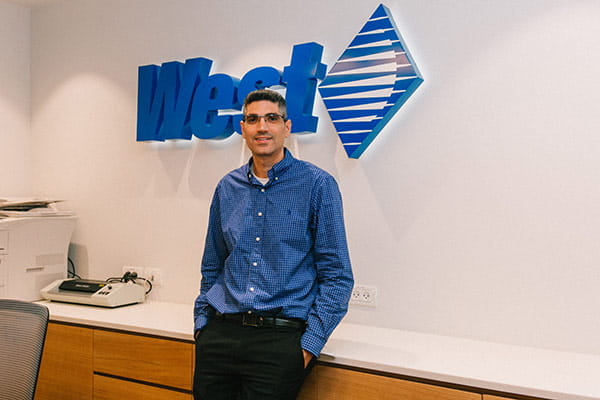 Compliance & Ethics
At West, we hold ourselves accountable to the highest standards of quality, integrity and respect – for our team members, customers and the patients whom we ultimately serve. Every West team member is responsible for ensuring that our reputation remains strong, and for fostering a culture in which compliance with the Code of Business Conduct ("Code") and adherence to our core values drives our everyday business activities.
West's Code is the foundation of its Compliance and Ethics Program. Available on WestPharma.com, the Code discusses applicable standards of conduct and key policies and procedures that provide guidance to our team members to conduct our business in a legal and ethical manner in all the markets we serve. West requires all team members to be trained regularly on the Code, as well as on a variety of additional compliance topics.
The Code provides several methods for team members or any member of the public to report ethical concerns. The Integrity Helpline is available by telephone or online from anywhere in the world and is accessible in multiple languages. Reports may also be submitted to the Compliance and Ethics Office via Integrity@ westpharma.com or directly to the Chief Compliance Officer or the Audit Committee of the Board of Directors. As noted in the Code, team members may also raise their concerns with their managers or a member of Human Resources.
In addition to regular training and exercises to help support and further instill a culture of integrity among our team members, West hosts an annual Compliance and Ethics Week. In 2017, the week was dedicated to the theme of "Accountability in the Digital Age" and focused on the importance of cybersecurity as well as the proper use of both West and personal social media sites. West's President and CEO, Eric Green, kicked off the week-long event, and all sites around the globe worked to host local events on this topic.
West also has in place a Business Partner Code of Conduct ("Business Code"). West sets high standards for conducting business ethically and in compliance with the law, and we expect the same from our business partners. The Business Code guides our business partner selection. It also lays out basic principles and expectations of our business partners relating to topics such as labor and human rights, management systems and ethical business practices, such as responsible sourcing and other important topics.
Our Compliance and Ethics Program is overseen by the Executive Compliance Oversight Committee ("Oversight Committee"), which includes Eric Green and his direct reports. The Oversight Committee meets at least quarterly and provides support and guidance to the Compliance and Ethics Program. In addition, the Chief Compliance Officer provides reports regularly to the Audit Committee of the Board of Directors and to the full Board. The Chief Compliance Officer leverages feedback from both the Board and the Audit Committee to enhance controls.
Click here to view the full 2017 Corporate Responsibility Report.