Victoria Morgan
Director, Global Marketing, Biologics
How are you responding to pharmacopoeia expectation of parenteral preparations?
Regulatory agencies are driving the pharmaceutical industry to continuously improve the quality of drug products, but what is the reality for a drug developer who is expected to make parenteral preparations "practically free from particles"? Expectations of packaging are changing fast but how well prepared is the packaging to meet these needs?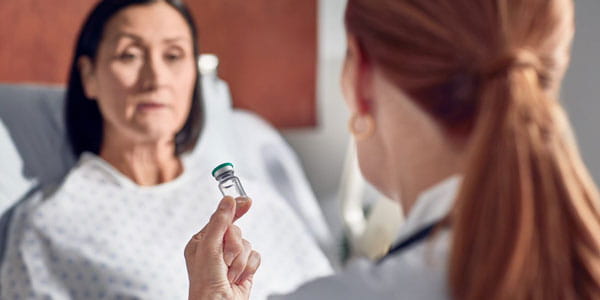 Oncology has long been a major focus of R&D activities and is projected to be the area with the largest proportion of clinical development spending, with 37% of total pipeline expenditure and 28% of total pipeline FDA approvals from 2020 to 2026². The many types of lymphoma play an important part in these statistics with drug developers focusing on combination therapies, stem cell treatments and CAR-T therapies as potential solutions to address the varied and unmet needs of lymphoma treatment. The quality of parenteral preparations is always vitally important but the cost of poor-quality preparations in immuno-compromised lymphoma patients is something to be avoided at all costs.
All major regulatory agencies have drawn their lines in the sand in terms of parenteral preparations particulate status with Japanese Pharmacopoeia stating "Injections … must be free from readily detectable foreign insoluble matters³, the European Pharmacopoeia stating "Solutions for injection…are clear and practically free from particles"⁴ and the US Pharmacopoeia defining ""Every lot of all parenteral preparations is essentially free from visible particulates"¹.
With many lymphoma molecules being brought to market in vials and pre-filled syringes, it is essential that the elastomeric closures provide the greatest contribution to a clean and safe parenteral preparation. FluroTec® barrier film, as applied to NovaPure® stoppers and plungers, offers the highest quality and tightest particulate specifications available for West's elastomer products. Not only does FluroTec film reduce chemical extractables & leachables and dramatically reduce metal ion transfer, but it increases protein stability. Additionally, minimal clumping in production, decreased particulate levels in liquids and excellent machinability demonstrates benefit to both the drug developer as well as the patient.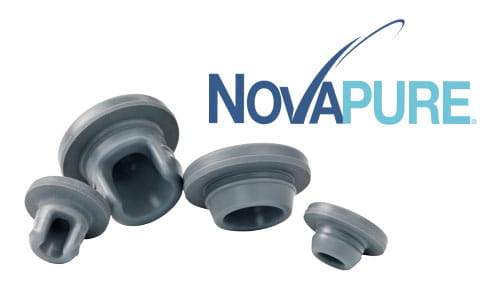 There is significant data to prove the suitability of NovaPure® stoppers in the packaging of oncology drugs, which is detailed in a white paper entitled "NovaPure® Stoppers – the Right Choice for Oncology Drugs."
FluroTec® and NovaPure® are registered trademarks of West Pharmaceutical Services, Inc., in the United States and other jurisdictions.
FluroTec® technology is licensed from Daikyo Seiko, Ltd.