Jessie Zhang
Manager, Global Communications
West Shared Technical Expertise in Packaging Academy in Asia
The Packaging Academy has been organized by West in Asia Pacific for the past 5 years, beginning in 2015, and serves as a valued training platform for our customers in injectable packaging both in the areas of containment and delivery systems.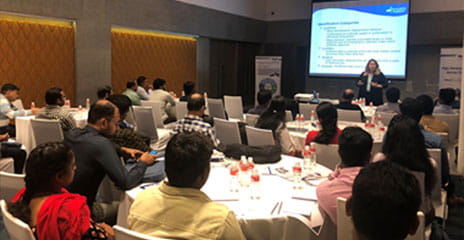 Hyderabad, India Event
In addition to the technical topics, the evolving regulatory concerns were also touched upon. This year, we extended the Packaging Academy to include Korea where West has expanded the presence with a new sales office. We have also extended our reach to India, in both Hyderabad and Ahmedabad.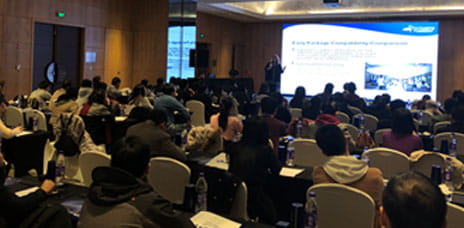 Beijing, China Event
Some of the main topics covered were:
Fundamentals of chemistry of elastomers and its applications in injectable packaging
Basic understanding of extractables and leachables
Regulatory and quality requirements in extractables and leachables
Overview of regulatory landscape and requirements in injectables packaging
The growing importance of devices in pharmaceutical drug delivery
The courses were not restricted to West's technical experts, and included technical specialists from the glass manufacturers in India and experts from the Shandong Quality Inspection Center for Medical Device in China to ensure we presented a holistic perspective of the relevant subjects to the participants.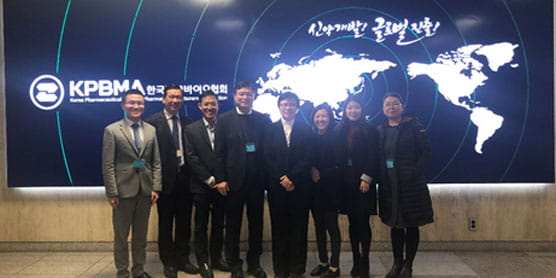 The Packaging Academy has hosted more than 600 customers in the Asia Pacific region since its launch in 2015. In 2019, more than 300 participants were certified and have successfully completed the Packaging Academy courses. As noted by SokTiang Koh, VP of Scientific Affairs & Technical Customer Services for the Asia Pacific region at West, "The Packaging Academy is well-recognized by our customers and the continual increase in participation year by year is invaluable in West's drive to be the customers' scientific destination".