Christa Jansen-Otten
Director, Global Product Management, PFS & Delivery
High Quality Solution and Innovation Excellence with Daikyo D Sigma® Elastomer Components for PFS
Innovation in manufacturing involves a spectrum of evolution improvements resulting in what West's partner Daikyo Seiko, Ltd. considers "Absolute Quality." Recent continuous improvement efforts helped Daikyo achieve even higher levels in cleanliness of elastomer products.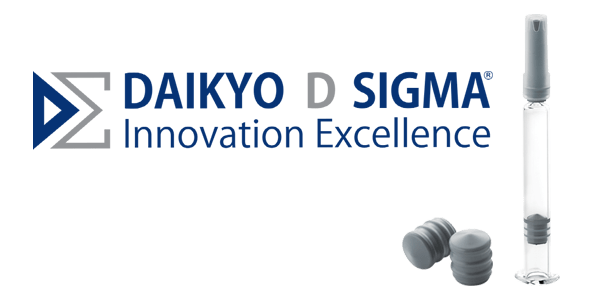 Increasing demands on quality, stringent regulations, trends towards home care treatments by using innovative device technology, and the development of specialized, high value treatments present challenges to companies looking for unique solutions.
The new Daikyo D Sigma® 1mL long piston for prefilled syringe (PFS) leads with innovation excellence. This was developed to address the ever-increasing demands and challenges of the pharmaceutical industry driven towards almost completely particle free components and meeting customer needs for consistency by assuring dimensional stability.
The piston dimensions are critical to the function of the entire packaging system and help provide an increased level of confidence in the PFS system performance. Applying 100% automated control on the piston dimensions allows for lower variability by minimizing part-to-part changeability with consistent and predictable product performance. Further it results in reliable machinability in fill-finish operations while maintaining proper container closure integrity.
Particles and dimensional defects in primary packaging can have significant impact on end-of-line rejects, reducing yield and results higher patient safety. This next generation piston combines several critical quality attributes regarding tight particulate specification for visible and subvisible particulate specification and outstanding vision inspection allowing particle control on every single piston at 0.01mm².
For more information on D Sigma components, visit our website or contact us.
Daikyo D Sigma® and Daikyo D Sigma Innovation Excellence are registered trademarks of Daikyo Seiko, Ltd.