---
Health and Safety
The health and safety of our team members has always been West's top priority. This mindset is supported by our Board of Directors and is led by our President and CEO, Eric Green, who often reiterates his belief that "one incident is one too many." West's commitment to the safety of our teams starts at the top and is driven throughout our business by every level of management and by every team member across the globe.
We work hard to minimize the risk of incidents, injuries and exposure to health hazards for all team members, visitors and contractors at our sites, and we are committed to designing and operating our facilities to provide a safe and healthy work environment.
Our Health, Safety and Environment (HSE) and Sustainability Policy is displayed prominently at all sites and serves as a visual reminder of our commitment to the health and safety of our team members and our respect for the environment. It also reinforces the expectations of our team members and visitors: everyone plays a role in our HSE and Sustainability process.
A critical component in maintaining a safe workplace begins with instilling and supporting a culture of safety – each team member understands that they share the responsibility for safety. To help drive individual accountability, in 2019 we held our first annual global Safety Week. Although safety is a focus all year long, this dedicated week gave the opportunity to target specific key safety-related topics, and team member participation in Safety Week related events and contests was impressive. To give an idea of the level of involvement of our team members, a safety slogan contest run during that week which resulted in more than 1,100 entries. The winning slogan, submitted from a team member in Singapore, was: A Safer Today. A Healthier Tomorrow, which is now used in all safety campaigns and communications.
We are proud of our progress. Our HSE Management System, deployed in 2018, continued to deliver great results in 2019, helping us to reduce and eliminate accidents within our facilities around the world. The leading (as opposed to lagging) metrics we have put into place are helping to drive down our Recordable Injury Rate (RIR). In 2019, our RIR was 0.7, the lowest rate ever for West, which represents a 66% reduction since 2015.
Several foundational elements resulted in improved safety include HSE Gemba Walks, Behavior-Based Safety Programs, Near-Miss Reporting, as well as enhanced Incident Investigations and Root Cause Analysis. These elements of our HSE Management System are tied to leading indicators and utilize proactive activities and controls to help reduce and eliminate accidents.
Another successful safety engagement element has been the addition of HSE Safety Hubs at our manufacturing sites. These Hubs provide a dedicated space for safety relevant activities, such as safety trainings, safety talks, and a shared computer kiosk for inputting safety observations. These Safety Hubs are located in high traffi c areas and serve as another visual reminder of safety throughout the team members' day.
West's global HSE Team is also a critical component in leading the safety efforts at our sites. Each manufacturing location has dedicated and trained HSE professionals, responsible for general safety oversite at the site. Although our industry is constantly changing, our fi rst priority remains the same – the health and safety of our teams. And we will work to continuously improve our health and safety procedures and processes across our global network, with a goal of further reducing workplace injuries to industry-leading levels, enabling all of our team members to go home safely at the end of their day.

Designing & operating our facilities to provide
employees
with a safe & healthy workplace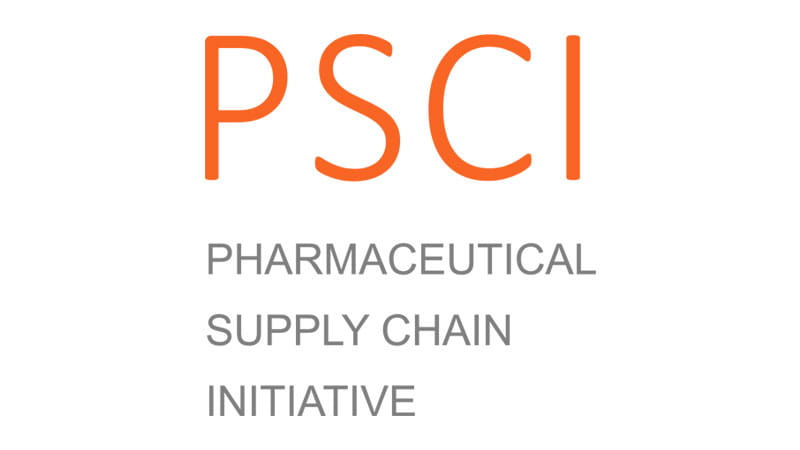 West joined PSCI in 2017, an industry organization focused on key areas of responsible business practices.