West's Global Communications Team
Keeping Patient Safety Paramount Wherever a Drug is Made
The pharmaceutical supply chain is more complex than ever, with the pricing of critical drugs a subject for hot debate in the media and, most recently, in U.S. Congressional hearings.
The Pew Charitable Trusts¹ – a non-profit public policy research organization – has been working to educate government and other stakeholders on the risks associated with the use of alternative supply chains to circumvent high pricing. This month, Pew published its Best Practices for State Oversight of Drug Compounding1, the result of an extended advisory committee process with state regulators and pharmaceutical experts.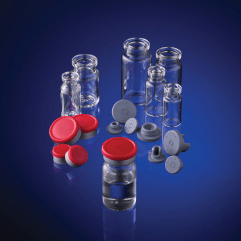 At one time, nearly all pharmaceutical prescriptions were compounded by a pharmacist mixing individual ingredients in the exact strength and dosage form required by the patient. With the advent of mass drug manufacturing in the 1950s and '60s, traditional compounding declined. More recently, the sector has experienced a resurgence driven by so-called non-traditional compounding, in which a given formulation is compounded in bulk. Non-traditional compounders have been used by hospitals and practitioners to manage the cost of drugs or continue providing them to patients in the face of shortages.
While they have an important role to play in the U.S. pharmaceutical supply chain, compounders have also attracted increased scrutiny due to concerns about patient safety as the result of contamination and lack of oversight. According to Pew, compounding errors have been associated with at least 1,049 adverse events, including 89 deaths, since 20012. Traditional compounding pharmaceutical activities are state regulated, but some compounding activities slip into a grey area between state and federal regulation. The Drug Quality and Security Act (DQSA) of 20133 provided a regulated pathway for non-traditional compounders to follow, but it is not mandatory for such "outsourcing facilities" – as they are referred to in Section 503B of the act – to be explicitly authorized by the FDA.
Pew's Best Practices for State Oversight of Drug Compounding Pew advocates establishing appropriate minimum quality standards, setting meaningful expectations for facilities that compound sterile drugs, and state alignment with federal law on the compounding of drugs without a prescription. Compounding that violates those standards or exceed the scope of traditional pharmacy practice should be regulated by the FDA as outsourcing facilities.
At West, we recognize the importance of compounders in filling a niche that larger-scale pharmaceutical manufacturers may not be able to serve efficiently. We believe that the best component solution for sterile compounders is one that recognizes the strengths as well as the limitations of the compounding model, taking into account the need for USP conformance on a much smaller scale of operation, as well as the flexibility required in the face of practical constraints on resources available to support in-house testing and validation.
The preparation of elastomer closure components for use with sterile injectables is a multi-step undertaking and must be validated for each facility where it is taking place. Without adequate equipment and processes, the risk of contamination is high. For this reason, compounding pharmaceutical operations are recommended to use pre-sterilized components as a quality risk mitigation measure. Suitable for traditional or non-traditional compounders, West Ready Pack® is a container closure solution that offers vials, stoppers and seals that are washed, sterilized and come ready for use, removing the need for on-site component preparation and the extra tasks and risk that entails. Ready Pack vials, stoppers and seals can be ordered together or separately in low minimum order quantities designed to meet the needs of smaller-scale manufacturing . To learn more about Ready Pack, click here.
West Ready Pack® is a registered trademark of West Pharmaceutical Services, Inc., in the United States and other jurisdictions.