West's Product Management Team
West Launches 20 mm Plastic Closure at PharmaPack
The LyoSeal® cap— an all-plastic, instant sealing solution for lyophilized drugs—recently launched at Pharmapack 2017. Plastic seals present a unique opportunity for commercial pharmaceutical manufacturing, as well as for R&D and pre-clinical applications seeking simplified manual capping options (no tools required).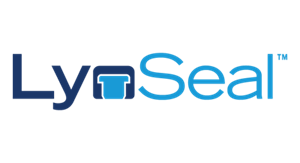 West's LyoSeal cap is designed for instant sealing of lyophilized drugs.
The LyoSeal cap:
Preserves and protects sensitive drugs, safeguards vacuum and headspace by sealing vials before leaving the lyo chamber
Secures the stopper in the vial to avoid raised or "pop-up" stoppers, and the LyoSeal cap provides a buffer between the stopper and chamber shelves to prevent stopper sticking
Simplifies sealing of the vial, combining the lyophilization and capping processes into one step, thus reducing human intervention and additional product handling
The LyoSeal cap, an all-plastic, instant sealing solution for lyophilized drug products, is designed to minimize risk associated with established lyophilization processes, while maintaining the necessary sealing requirements. The material carefully chosen for the LyoSeal cap is medical-grade polypropylene, which is a well-known, commonly used material in pharmaceutical products. For optimal results, the 20 mm LyoSeal cap is recommended with West's widely used lyophilization stoppers and non-blowback ISO glass vials sized 20R and larger (20 mm crown finish).
Key performance criteria such as container closure integrity and lyophilization performance have been pilot tested and yielded positive results. Effects of the LyoSeal cap on freeze-drying and final product quality were evaluated in test runs with the freeze-dryer manufacturer Martin Christ Gefriertrocknungsanlagen GmbH and in a study with the University of Erlangen. Results confirm residual moisture levels in samples with and without the LyoSeal cap are comparable, and the LyoSeal cap has no significant impact on freeze-drying process or product quality.
The use of the LyoSeal cap is straightforward and enables the process from start to finish within the aseptic environment.

The LyoSeal cap is placed on the partially stoppered vial prior to entering the lyo chamber by well-established "pick and place" method that incorporates the use of a feeder bowl and feed tracks. Once the cycle is complete, the collapsing shelves simultaneously fully insert the stopper into the vial and secure the LyoSeal cap to the vial crown, immediately protecting the product in the vial. The closed vial can proceed to final drug product inspection bypassing the crimping station, thus streamlining the fill-finish process.
The LyoSeal cap is designed with well-understood, medical-grade polypropylene. It provides the opportunity for reliable capping in the lyo chamber, resolving common challenges, while not effecting lyophilization efficiency.
To learn more about the LyoSeal cap and the performance testing, and to obtain demonstration samples for engineering tests, please contact West.
LyoSeal® is a registered trademark of West Pharmaceutical Services Deutschland GmBH. & Co Kg., a subsidiary of West Pharmaceutical Services, Inc., in the United States and other jurisdictions.