Elizabeth Crawford
Exton Communications Team Intern
Spotlight on West's Health and Safety Programs
We are proud to announce our inaugural Corporate Responsibility Report. West's commitment to sustainability and remaining active in the areas where we live and work are integral to West's culture. In Parts 1-3 of this five-part blog series on the report, we focused on West's efforts in Compliance and Ethics, Philanthropy and Diversity.

The fourth part of the five-part series on West's Corporate Responsibility discusses West's Health and Safety programs.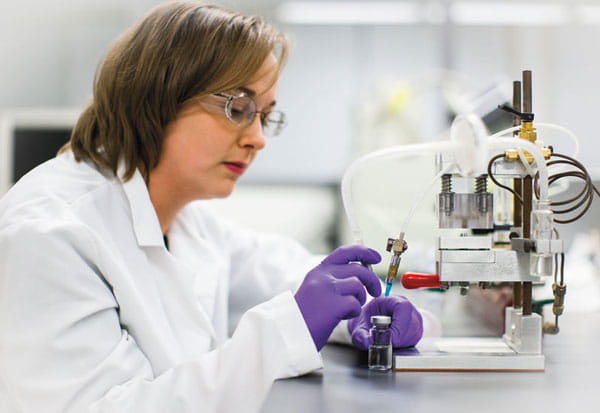 Health and Safety
As an industry leader, West complies with all applicable health and safety laws and regulations. Our facilities are designed to adhere to the highest standards of health and safety. We strive to ensure that all workplace injuries and illnesses are prevented with the help of employees from every level of our organization. We also work to ensure that contractors working on West's behalf perform their services in a manner that is consistent with the Company's health and safety policy.
Each West manufacturing facility is required to establish and maintain a health and safety committee. These committees increase awareness of health and safety programs, facilitate health and safety concerns, identify potential workplace hazards and establish safe work procedures to prevent incidents from occurring.
Historically, West established annual numerical rate reduction goals to ultimately eliminate workplace incidents. We will continue enhancing our EHS (Environment, Health and Safety) Management System to add both lagging and leading indicators, which can reduce incidents to zero in the coming years.
Our fifth and final blog in our five-part 2016 Corporate Responsibility Report series will highlight how West contributes to an environmentally sustainable future. Please click here to learn more about corporate responsibility at West.