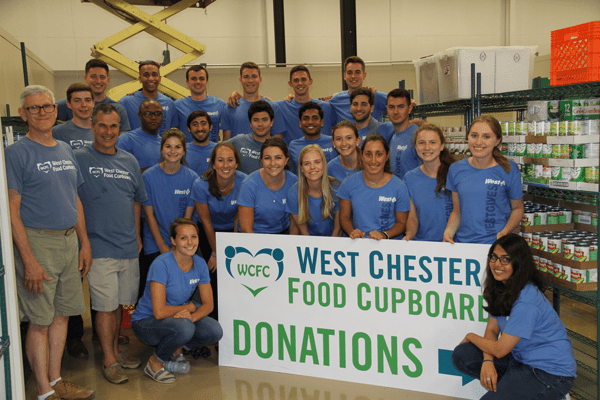 Throughout the past four years, the West Chester Food Cupboard has expanded its operations from providing 450,000 pounds of food per year to those in need to 950,000 pounds of food per year. At any time, the Food Cupboard maintains a month's supply of food, which is about 80,000 pounds, in inventory.
The West Chester Food Cupboard, a non-profit organization operated by unpaid volunteers, was founded in 2009. Currently, the Food Cupboard serves more than 600 households every month and provides them with a variety of much needed food and personal care items. As a "client choice cupboard," the organization gives clients the chance to select exactly the food they want and need in a grocery store format.
Please contact the West Chester Food Cupboard here if you are interested in volunteer opportunities.