---
FluroTec® Plungers
An investment in drug purity
West FluroTec® barrier film is the premier choice to protect drugs from contamination by providing an effective barrier minimizing interaction between the drug and the closure while maintaining container closure integrity. In addition, the fluoropolymer film reduces absorption and adsorption of the drug product, an important benefit for maintaining the potency and shelf life of most drugs.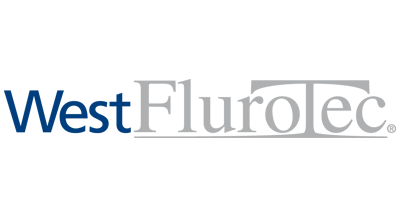 Overview
West FluroTec Plungers can:
Improve the shelf life of a packaged drug
Reduce visible and subvisible particulates
Improve compatibility of the closure and the drug
FluroTec film is applied during the molding process and is conformable to complex-shaped closures, which are typically required for dry powder and lyophilized applications. Lyopholization closures with West FluroTec film are available in a single-vented design that is proven effective in eliminating mechanical twinning, the interlocking of double-vented stoppers during processing.
Product Attributes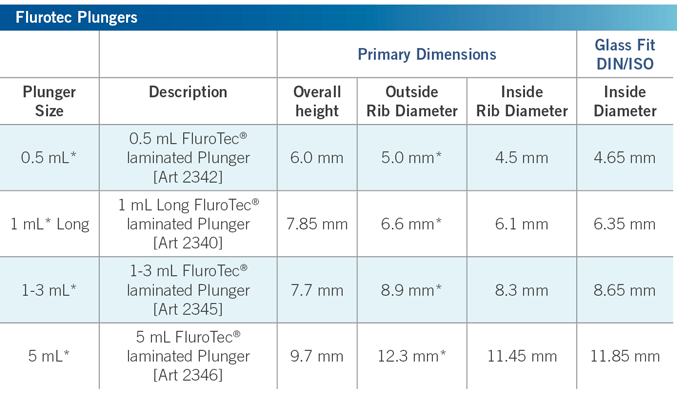 *Non-FluroTec sizes available in different configurations
custom solutions
Unique Designs to Meet Your Specific Applications
Every day, West is working by our partners' side to design and manufacture drug packaging and delivery systems that will bring their drugs from concept to patient efficiently, reliably and safely. West's concept design, development, engineering and project management teams can facilitate all steps necessary to take a product from concept to commercialization, including full validation and chemical and functional testing. Custom components can be provided in ready-to-use or ready-to-sterilize formats.
Click here for a real world example of a custom development project between West and a customer.
Packaging Options
West has done the work to ensure components are easily integrated into manufacturing fill-finish operations. From concept to market, West helps customers meet the many packaging requirements for their components.
Small Volume:
Ideal for testing or sampling needs
Available products ship within 72 hours
Westar® washed, gamma or steam sterilized bag formats
Bulk Bags:
Ideal for traditional cleanroom filling lines
Applicable for use with restricted access barrier system (RABS) filling lines
Westar® washed, gamma or steam sterilized bag formats
Ported Bags:
Designed for use with alpha-beta rapid transfer port (RTP) systems
Interlocking system designed to open only when both port doors are properly docked and integrated
Ideal for restricted access barrier system (RABS) and Isolator filling lines
Westar® washed, gamma or steam sterilized bag formats