---
West Spectra™ Seals
A drug product differentiation solution
West Spectra™ is the proprietary printing and embossing/debossing technology that gives drug manufacturers and end users multiple layers of protection by providing point-of-use instructions, product authentication and counterfeiting deterrence.
overview
Flip-Off Spectra Seal technology was designed to combat drug counterfeiting and keep supply chains safe with overt messaging. Spectra seals can also be used to increase brand recognition using visual product identification:
Vial contents, product or brand name

Dosage or strength of drug

Cautionary statements and storage instructions
product attributes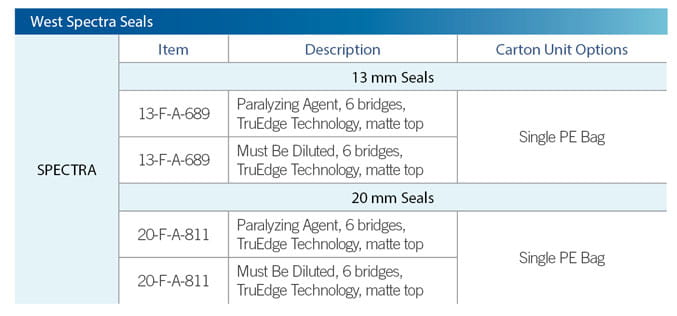 custom solutions
Unique Designs to Meet Your Specific Applications
Every day, West is working by our partners' side to design and manufacture drug packaging and delivery systems that will bring their drugs from concept to patient more efficiently, reliably and safely. West's concept design, development, engineering and project management teams can facilitate all steps necessary to take your product from concept to commercialization, including full validation and chemical and functional testing. Your custom components can be provided in ready-to-use or ready-to-sterilize formats to meet your requirements.
Click here for a real world example of a custom development project between West and a customer.
Downloadable Resources Spectra
Flip Off®  is a registered trademark of West Pharmaceutical Services, Inc., in the United States and other jurisdictions.
West Spectra™ is a trademark of West Pharmaceutical Services, Inc. in the United States and other jurisdictions.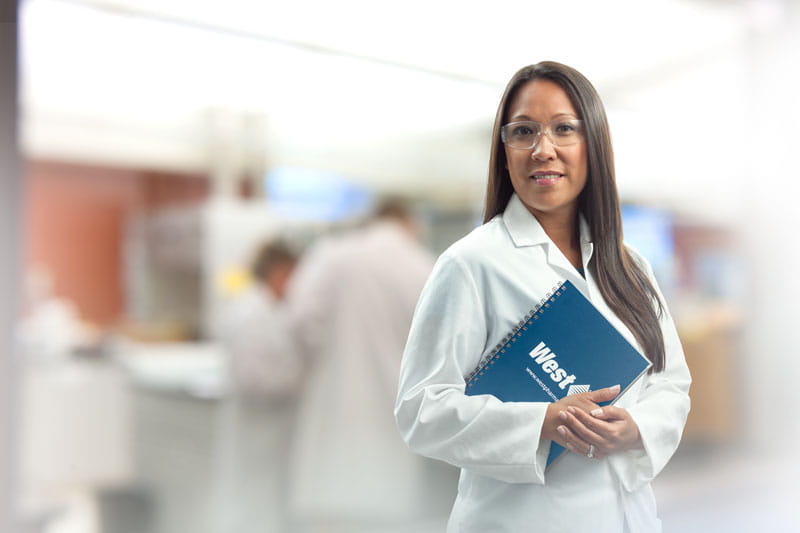 The West Knowledge Center provides scientific insight and more detailed technical information on key areas of expertise