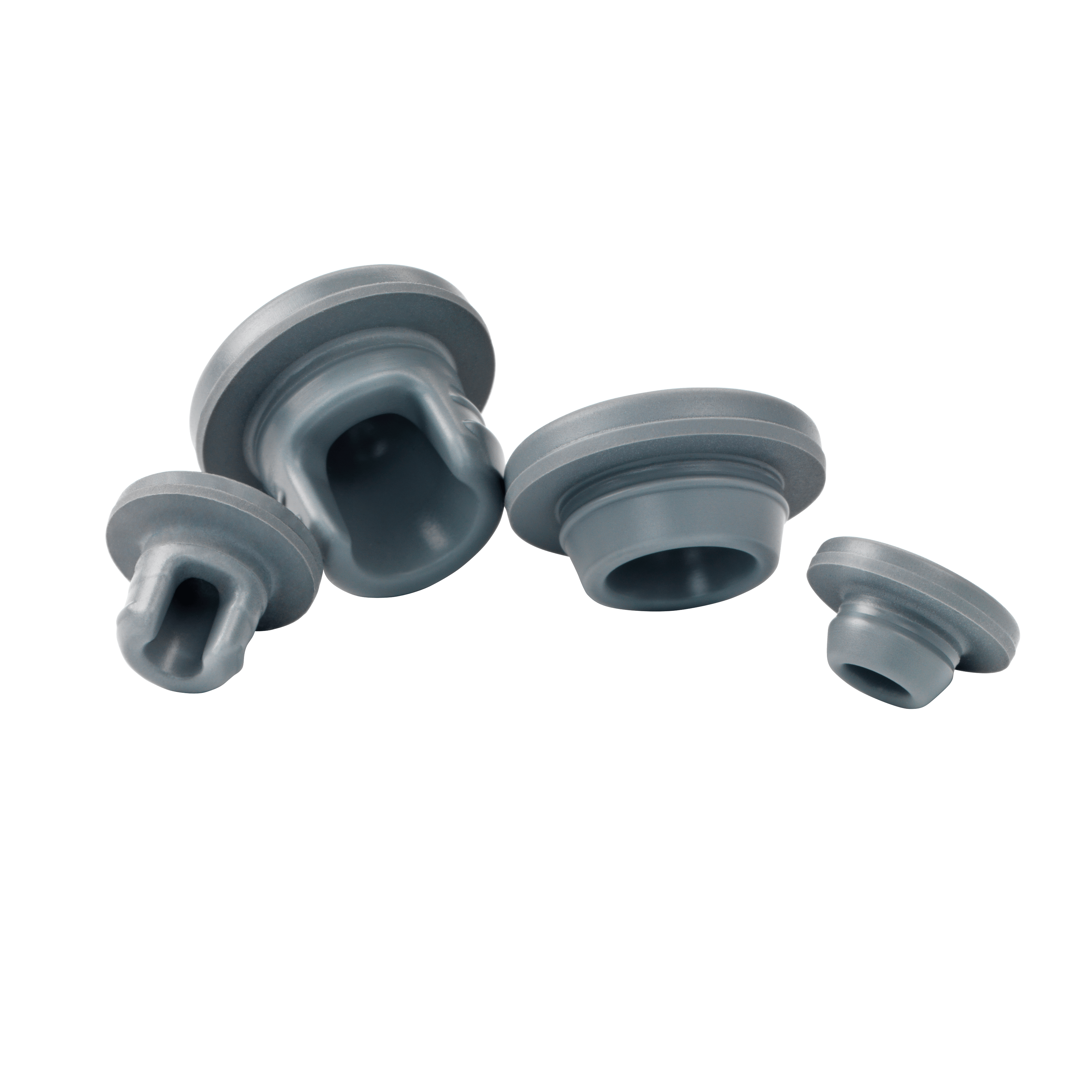 NovaPure® Stoppers
The highest standards in risk mitigation
The NovaPure™ brand is West's premium line of stoppers, offering the tightest particulate specification available for West elastomer products. NovaPure stoppers combine the protection of FluroTec® barrier film, West Envision® automated vision inspection and lot-to-lot extractables testing with the assurance that comes from deep process understanding and manufacturing controls based on Quality by Design (QbD) principles. The result is a consistent product that has shown itself capable of meeting the challenges of today's sensitive, high-value biologics and small molecules.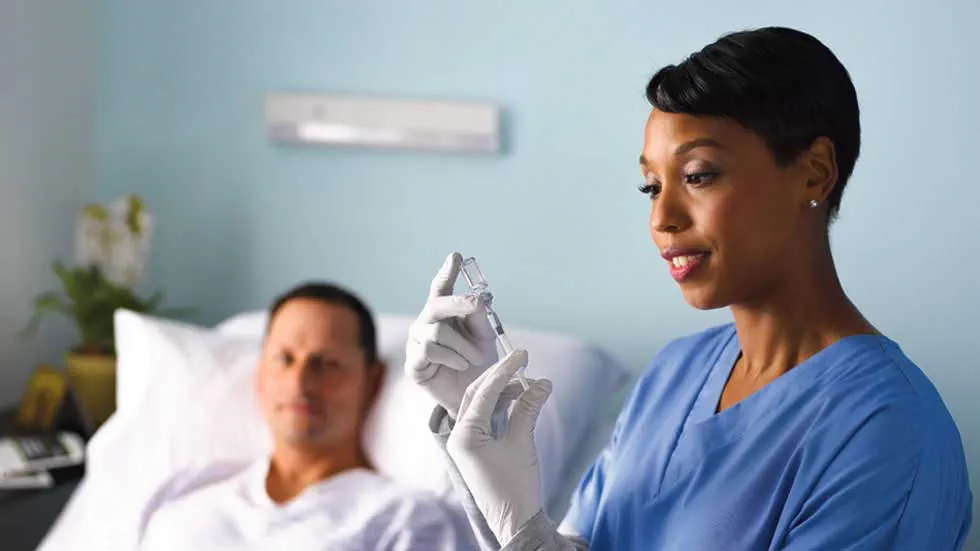 NovaPure stoppers are offered in two leading West formulations, a bromobutyl and a chlorobutyl. Special handling and testing ensures compliance with the tightest particulate specification offered in each of these formulations. This specification, stated in parts per million (ppm), comprises visible and sub-visible measurements.
NovaPure stoppers are available in a range of familiar global designs selected for proven machinability and functionality and further enhanced through QbD-based principles of continuous improvement. Data gather, statistical analysis and knowledge management is an essential part of the NovaPure stopper quality process. In addition to the production feedback loop used to document critical processes and drive their improvement, all NovaPure stopper products undergo formal annual review.
NovaPure stopper business continuity is supported through West's continuing investment in plants across our global network.
Product Attributes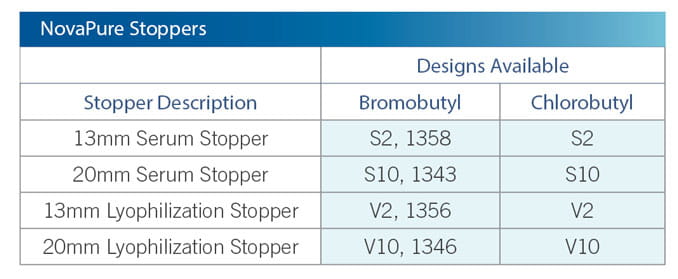 NovaPure components can be supplied washed (ready to sterilize) or sterilized (ready to use) in standard STERIlizableBAG™ packaging or in ported bags depending on your need. To find out more about our sterile small quantity offerings, you can also refer to West Ready Pack® brand offering.
Packaging Options

Other Offerings

Daikyo® Crystal Zenith® is a registered trademark of Daikyo Seiko, Ltd.
Daikyo® Crystal Zenith® technology is a registered trademark of Daikyo Seiko, Ltd.
NovaPure, FluroTec and Ready Pack are registered trademark of West Pharmaceutical Services, Inc., in the United States and other jurisdictions.
Daikyo® Crystal Zenith® and FluroTec® technology are licensed from Daikyo Seiko, Ltd.