---
SG EZ-fill® Vials
Ready-to-Use Sterile Vials
SG EZ-fill® vials offer a high-quality, ready-to-use option for the pharmaceutical industry looking for a reduced time-to-market and increased flexibility. The ISO vials come in a clean, sterilized, depyrogenated format. The unique tray packaging separates each vial, therefore preventing glass-to-glass contact that can lead to breakage, cosmetic issues, and particulate generation. Unlike bulk configurations, the SG EZ-fill® vial offering allows companies to fill in various fill-finish processes by accommodating the commonalities between these processes.
Overview
Sterile, Ready-To-Use
High-quality for patient safety
No glass-to-glass contact – mitigate risk of breakage, cosmetic defects, and particulate generation
Reduced time-to-market
Reduced cost of ownership
Product Attributes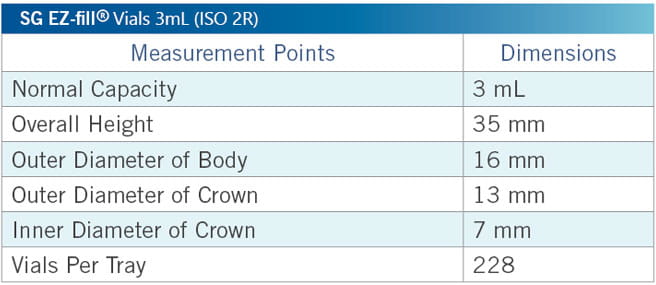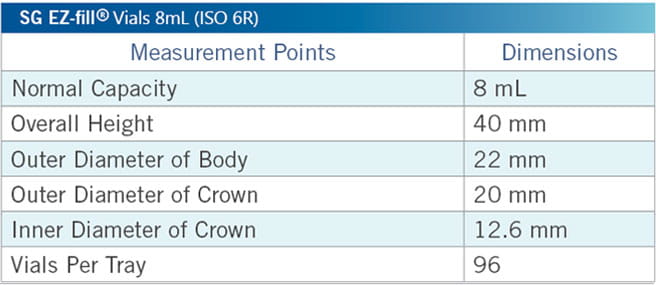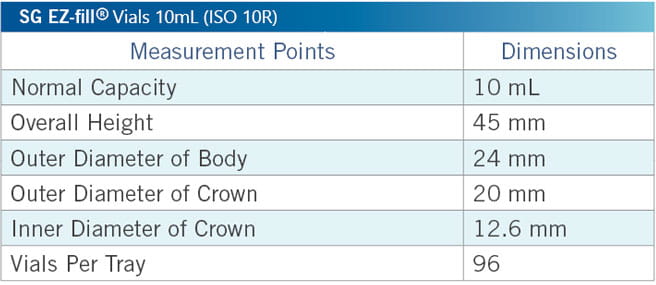 SG EZ-fill® is a registered trademark of NUOVA OMPI srl, a Stevanato Group company.
NovaPure® and Flip-Off® are registered trademarks of West Pharmaceutical Services, Inc., in the United States and other jurisdictions.
From the Blog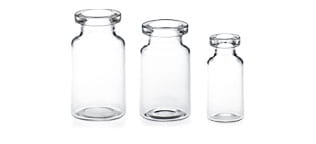 January 11, 2021