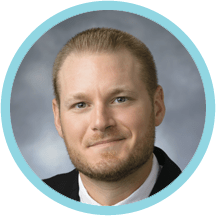 Simon Cote
Principal SME, TCS
West Transitions to Enhanced STERIlizableBAG
As the pharmaceutical industry evolves amidst changing patient needs, growing regulatory requirements and improved process understanding, West is moving forward with product improvements of its own. In addition to our continuous process and product improvements and optimizations, West is harmonizing its steam sterilizable ready-to-use (RU) product packaging material.
In an effort to provide cleaner and more robust parental packaging components, while continuing to use the same medical grade Tyvek® and polyethylene (PE) film layer components, West announced that it will transition from using a traditional STERIlizableBAGTM to an Enhanced STERIlizableBAG. The Enhanced bag offers a lower particulate specification limit, ensuring a lower particulate packaging option compared to the STERIlizableBAG. The package configuration has also been modified to improve product handling.
All newly developed steam-sterilized Westar® RU products will now use the Enhanced STERIlizableBAG. Use of the Enhanced STERIlizableBAG began December 3, 2012. Customers purchasing Westar RU steam products prior to that time will continue to receive the products within the traditional STERIlizableBAG format. For any questions and inquiries please email Simon.Cote@westpharma.com or TCS.Americas@westpharma.com.
STERIlizableBAGTM and Westar® are trademarks or registered trademarks of West Pharmaceutical Services, Inc., in the United States and other jurisdictions.
Tyvek® is a registered trademark of E. I. du Pont de Nemours and Company