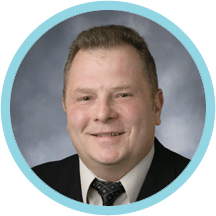 Tibor Hlobik
Sr. Director, PFS, Marketing
Trends in Cartridge-Based Administration
Cartridge-based administration using injection device systems has dominated the insulin market for many years. In 2011, the insulin market for cartridge-based container closure systems was at an estimated 1 billion units. Additional applications for cartridge-based container systems include dental, at more than 450 million units per year, and therapies such as human growth hormone, interferon and epinephrine. In fact, thanks to lower production costs when compared to vial and syringe systems, cartridge-based delivery has found a widespread and growing market.
As the healthcare market continues to evolve and administration in the home care setting increases, cartridge-based delivery has made inroads into a variety of markets. Today, systems are in use or are under consideration for use with such therapeutic categories as anemia, rheumatoid arthritis, dermatology, oncology and hepatitis. In addition, insulin use is increasing due to the growth in population and higher demand in emerging countries, so the diabetes care market is evolving to provide more accurate and reproducible dosing. Insulin pen injectors, which commonly employ a 3.0mL cartridge, provide convenience and ease of use to patients, which may in turn help to improve patient compliance.
As the global market moves toward home-based care and multi-dose delivery systems for select therapeutic categories, pharmaceutical manufacturers are now seeking sterile components, including cartridges, plungers and other high-quality components, that are capable of offering ready-to-use quality and high functional performance in a variety of delivery systems and devices. Such quality is essential to the functionality, safety and efficacy of pens, injection devices and cartridge-based delivery systems.
West offers high-quality, ready-to-use cartridge components. Our industry-proven Westar® component processing reduces the risk of variability and its potential effects on drug quality, safety and efficacy.