West Community Affairs
The Tech Group's Mike Treadaway Receives Philanthropic Leadership Award
The Tech Group's Vice President and General Manager, Mike Treadaway, was recently honored with the Spirit of Philanthropy Award at the Association of Fundraising Professionals Greater Arizona Chapter's 30th Annual Philanthropy Leadership Awards Dinner. The celebration honors those who advance philanthropy with awards including the Spirit Award, which recognizes outstanding philanthropic contributions to nonprofit organizations.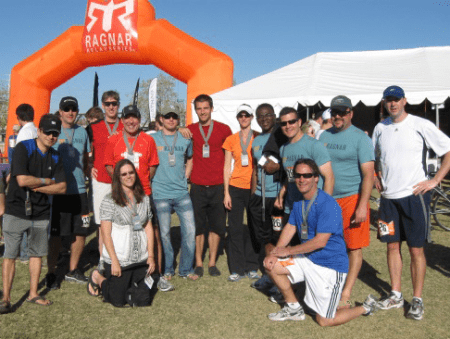 Since 2011, The Tech Group has been fundraising for Upward for Children & Families, a nonprofit organization that aids severely disabled and/or medically fragile children and their families with skills development, learning and therapy. Upward nominated Mike and The Tech Group Arizona team for the award.
"We've all worked really hard for Upward, and we love doing it," said Mike, who recently completed an Ironman triathlon that raised almost $11,000 for Upward. Tech Group team members have been helping to raise funds for the organization since 2011, when the West without Borders campaign asked facilities to select a local charity.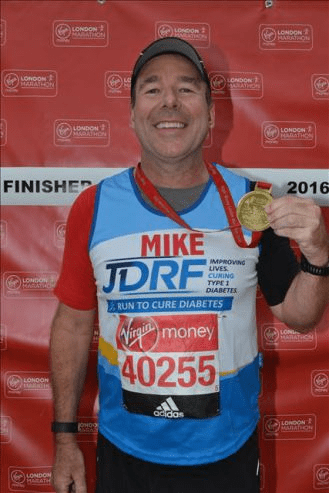 "Our first year, we had about 12 participants run the Ragnar Relay, which is a 200 mile race, and we raised about $20,000 for Upward," remembers Mike. "Now nearly every team member at The Tech Group's Arizona facilities participates in a variety of fundraising activities, and over the years we've donated more than $250,000 to Upward."
In addition to the monetary donation, which provides Upward with 'unrestricted' funds used to help with facility improvements and to create a wish-fulfillment program for the children, Tech Group team members have donated time and talent to help improve the facility.
"We've helped with a number of improvement projects, including replacing the tile floors, painting the buildings, putting in green space and landscaping, building storage sheds, and painting brightly colored murals on the inside and outside walls of the building for the children."
In 2014, Tech Group team members raised over $72,000 cash for Upward, and will continue to contribute to the facility with the upcoming 2015 West without Borders campaign.
"We've all earned this award," said Mike. "Every employee in the valley has an opportunity to get involved in one way or another and they've all jumped in to help. It's an honor to work with so many who can be so extremely supportive to those in need."
For more information about Upward for Children & Families, visit their website: http://www.upwardaz.org/