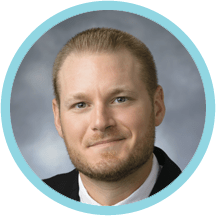 Simon Cote
Principal SME, Seals
Impact of Sterilization Method on Packaging Component Machinability Performance: Steam vs. Gamma Evaluation of the 1mL Long Plunger
Pharmaceutical manufacturers are faced with numerous challenges to produce, package, and ship products successfully to the patient or care giver. Common concerns for all pharmaceutical manufactures include meeting targeted timelines, guarding against drug shortages, increasing speed to market, and generating revenue. Maximizing operating speeds and minimizing operating down time are critical factors for all stakeholders.
For manufacturers of sterile liquid, lyophilized, and powder drug products, the filling and finishing (fill/finish) process can be a critical step in ensuring targeted timelines are met. Operating down time associated with fill/finish line stoppages and clearances can impact operating speeds, drug product yields, deviation/investigation resources, and targeted timelines. One of the leading causes for filling line stoppages and clearances involves machinability of the parenteral packaging components (containers, elastomeric components, and caps).
Considerable care must be taken to pair the parenteral packaging components, drug product, processing and fill/finish equipment to optimize and maximize line speeds; as well as to reduce the line stoppages and clearances. Numerous factors can impact the overall performance on the filling line, such as the properties of the parenteral packaging components.
Be sure to check out the November edition of Pharmaceutical Manufacturing to read more of Simon's "Impact of Sterilization Method on Packaging Component Machinability Performance: Steam vs. Gamma Evaluation of the 1mL Long Plunger."