West's Global Communications Team
Eric Green Appointed Chief Executive Officer of West Pharmaceutical Services
West Pharmaceutical Services, Inc. today announced that Eric M. Green has been appointed the company's Chief Executive Officer, succeeding Donald E. Morel, Jr., Ph.D., current Chairman and CEO. Eric Green will join West and take on his new responsibilities on April 24, 2015.
Dr. Morel will serve as West's Chairman following Eric Green's appointment, until July 1, 2015, when he plans to formally retire.
Eric Green joins West from Sigma-Aldrich Corporation, where he has served as Executive Vice President and President of the company's Research Markets business unit since 2013. In this role, Mr. Green served as a corporate officer and member of the senior executive team, with responsibility for managing a $1.4 billion business unit—the largest at the company.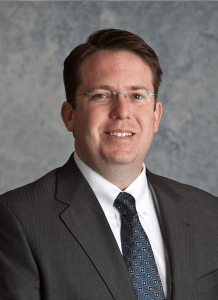 "I am excited and honored to lead such a well-respected and successful company. I am impressed with West's track record for delivering both innovative packaging and integrated delivery solutions that play such a critical role in delivering injectable medicines for patients across the globe. I intend to build on the strategy the current management team has established, and partner with the Board to ensure West's continued success in the future," said Eric Green.
"Eric Green brings a wealth of leadership experience from his time with Sigma-Aldrich, a company which shares West's customer-centric approach to working with the pharmaceutical industry," said Dr. Morel. "Eric stood out among a very strong candidate list that was considered. We were particularly impressed with his track record of growing revenue and profit for the business units he has led; the diversity of his experience across different business segments, particularly in emerging markets; and his passion for leading people—all of which have prepared him well to lead West. I expect to be fully engaged in helping Eric acclimate to his new role at West and introducing him to our key stakeholders."
"West is poised for an exciting future thanks to the work of the current management team under Don Morel's leadership," said Patrick J. Zenner, Chairman of the Independent Directors. "Eric Green shares the same vision we have for West and we are confident in his ability to lead the company to realize its potential for future growth in the coming years."