West's Global Communications Team
Wests Fran DeGrazio Contributes to Quality by Design for Biopharmaceutical Drug Product Development
Fran DeGrazio, Vice President, Global R&D, TCS and SPM, Pharmaceutical Packaging Systems, recently contributed a chapter on primary container components to Quality by Design for Biopharmaceutical Drug Product Development. The volume, which was released in April 2015, is the first comprehensive overview of QbD as it applies to nearly every aspect of biopharmaceutical development.
Fran co-authored the chapter, "Quality by Design for Primary Container Components," with Lionel Vendrine of Genentech. The chapter covers stoppers, vials and prefilled syringe systems.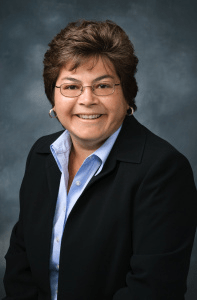 Editors Feroz Jameel, Susan Hershenson, Mansoor A. Khan and Sheryl Martin-Moe provide an authoritative, detailed and clear explanation of QbD principles and its applications/implications for the development and commercialization of biopharmaceutical drug product for the biotech and pharmaceutical industries. In 28 comprehensive chapters, the book defines key elements of QbD and examines how those elements are integrated into drug product development.
Offering insights on lessons learned as well as demonstrations of QbD principles in practice, Quality by Design for Biopharmaceutical Drug Product Development is an excellent resource for scientists and researchers interested in expanding their knowledge on QbD principles and uses in creating better drugs.
Quality by Design for Biopharmaceutical Drug Product Development was published by Springer Science + Busienss Media LLC, and is available for purchase here: http://www.springer.com/us/book/9781493923151