West's Global Communications Team
West Hosts Veterans Consortium and Affirms its Commitment to the Men and Women Who Serve Our Country
Today, West Pharmaceutical Services welcomed the Southeast PA Regional Veterans Consortium to its Exton, PA headquarters. The Consortium, created to bring together top employers to collectively combat the employment issues that veterans face, shares West's dedication to this important cause.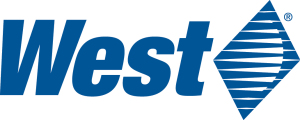 The statistics for veterans returning to civilian life are staggering:
Veterans who served since 9/11 have been hit particularly hard. The unemployment rate for them is 12.1%; the national rate is 9%.
One in three are jobless and the problem may get worse as more men and women return from Iraq and Afghanistan.
In 2010, the jobless rate for veterans age 20 to 24 was 20.6%. For non-veterans in the same age group, it was 15.4%.
The Southeast PA Consortium first came together last summer to discuss tangible strategies and start creating an infrastructure to not only provide veterans with job opportunities, but to encourage long-term success. These include:
Providing ongoing networking activities
Creating a plan for educating hiring managers about the value of hiring a veteran
Developing veteran to veteran mentoring
During today's event, Donald E. Morel, Jr. Chairman and Chief Executive Officer and Rick Luzzi, Senior Vice President, Human Resources welcomed this distinguished group of corporate and non-profit leaders for an important session to assess and measure the group's work to date and determine next steps that will ensure the Consortium continues advancing its mission.
Because West too believes in the need to help servicemen and servicewomen transition to meaningful careers in the private sector, the company developed Ties for Stripes. The program does more than just recruit veterans. It partners veterans with a mentor throughout the training and onboarding process and career plans are developed to help them achieve their long-term goals.
West is a proud member of the Southeast PA Veterans Consortium and will support Veterans in more charitable ways through this year's West Without Borders campaign.