West's Global Communications Team
Jennifer Ogden named West's HBA Rising Star
We are pleased to announce that Jennifer Ogden, Director, Global Accounts, has been recognized by the HealthCare Businesswomen's Association (HBA) as West's 2015 Rising Star. Jenn is a leader among the sales force and is responsible for developing and driving the execution of account strategies with West's global biotech customers.
"Jenn is a role model within the West Sales organization and embodies the spirit of the HBA Rising Star," said Karen Flynn, President, Pharmaceutical Packaging Systems, West. "Admired by her peers across the organization, Jenn leads by listening and working to understand the opportunities and issues in front of her, communicating the benefit of taking action and mobilizing her colleagues to ensure positive business results."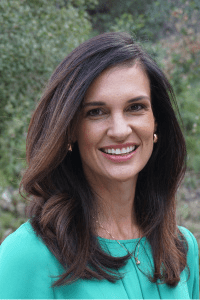 HBA Rising Stars are professionals who contribute significantly to their organization; exemplify leadership and serve as a role model for others; assist those in subordinate or peer positions and are team players; and exhibit dedication to the healthcare industry. As a corporate member of the HBA, West is proud to honor Jenn as our first HBA Rising Star.
Jenn was officially honored at the HBA's 26th Woman of the Year event that took place today in New York City.
"I am proud to be part of such an elite and talented group, supporting the advancement of women in the healthcare industry," said Jenn. "Throughout my career, I've been inspired by many truly remarkable leaders, both women and men, who have encouraged my development, challenged my thinking and helped to shape my career. The Rising Star award is a tribute to these very important people in my life."
West's engagement with the HBA is part of the broader West WIN (Women Investing and Networking) Group initiative, which is dedicated to fostering the development of the women of West. Congratulations Jenn on this well-deserved recognition!