West's Global Communications Team
Wests Diane Paskiet to Cochair the 2015 PDA Pharmaceutical Packaging Conference
West is proud to announce that Diane Paskiet, Director, Scientific Affairs will serve as Co-chair at the upcoming PDA Packaging Conference in Baltimore, MD. In her leadership role for the meeting, Diane will moderate several sessions, including Repackaging – Problems and Solutions and The Future Direction of Devices and Patient Adherence/Compliance.
This year's conference—an update on current challenges and future directions—promises to take on a wider breadth of topics, including human factors and systems engineering and how to leverage this data to drive patient adherence in the years to come.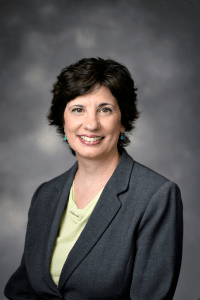 "The annual packaging conference is intended to provide solutions for both pharmaceutical companies challenged with developing and manufacturing quality products to meet patients' needs, as well packaging suppliers faced with meeting the ever-increasing standards for container closures and delivery systems," said Diane. "I look forward to seeing decision-makers from across the industry take a deeper dive into tough regulatory and scientific issues by examining various case studies and learning about best practices from some of the biggest names in healthcare."
Diane will be joined at the meeting by colleagues John Chippari Vice President, Regulatory Affairs and Andrea Straka, Senior Technical Account Specialist.
John's session will raise awareness about the unique challenges related to licensing in China, compared to other developed and developing countries around the globe. "Most pharmaceutical companies don't realize that licensing in China is a three to four year endeavor," said John. "It is important for manufacturers and suppliers to understand this complex process from the earliest stages of development so that the timeline for commercialization is accurately defined."
Finally, on Tuesday afternoon, Andrea will address Rubber and Seal Nonconformities – An Update and Sample of the Upcoming PDA Technical Report and provide her perspective as co-Chair for the PDA Elastomers Technical Report Taskforce focused on creating a lexicon of stopper and aluminum seal defects. Andrea has spent the last 12 years working closely with West customers to guide decisions for appropriate container closure systems, troubleshoot issues and solve complex challenges for their drug products.
For a chance to hear from West's experts on topics that go beyond packaging and manufacturing and into the patient experience, join Diane, John and Andrea in Baltimore from May 18-19. More details can be found on the PDA website.