West's Regulatory Affairs Team
Global Regulatory Submission Support Packages for West Customers
West's customers are very familiar with our Drug Master Files (DMFs) and Letters of Authorization. West maintains some of the most active DMFs held by the FDA and Health Canada, and we've provided customers with over 9,000 LOAs since 2008.
However, many customers also require support for drug applications in other regulatory markets around the world, where DMFs aren't an option. West meets that need by making Global Submission Support Packages available to our customers.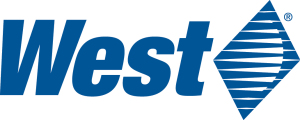 Global Submission Support Packages provide customers with the technical information they need to file West products and processes. Each package contains information regarding West components and any other processes applied (e.g., wash, sterilization). The content is specifically designed to meet agency expectations for drug applications. If a reviewing Health Authority requires more information, West Regulatory Affairs (RA) can provide the necessary response.
West currently has packages for the following products and processes:
| | |
| --- | --- |
| Standard elastomers | Westar RS Lined Seals |
| Westar® RS | NovaPure® RS/RU |
| WestarRU Steam | Daikyo Crystal Zenith® (CZ) Vials |
| Westar RU Gamma | CZ Cartridge System |
Special Features of Global Submission Support Packages:
They're in Common Technical Document (CTD) Format
The CTD format is widely-used around the world and is typically accepted in most major regulatory markets. West's submission support packages can be easily integrated into customers' applications in this format.
They're provided as Word Documents
Having the documents in Word gives customers the flexibility to use the information in their regulatory submissions as needed, for both CTD and non-CTD submissions.
They're backed by West Global RA Support
West's Regulatory Affairs department will assist customers in providing responses to any Health Authority questions relating to our products or processes. If confidential information is required as part of the response, West will respond directly to the Health Authority.
For more information, contact West today or visit our regulatory support page