Katrina Firlik, MD
Chief Medical Officer and Co-Founder of HealthPrize Technologies
West and HealthPrize are moving along at a rapid pace in delivering on our joint connected health vision
West is pleased to welcome guest blogger Katrina Firlik, MD, Chief Medical Officer and Co-Founder of HealthPrize Technologies. This is the first installment in a four-part series on the West/HealthPrize collaboration.
In October 2014, we announced a strategic collaboration to integrate HealthPrize's digital medication adherence and patient engagement platform with West's injectable drug delivery systems. This will offer patients a true end-to-end connected health solution to help improve the patient experience, medication adherence, and clinical outcomes.
Today we are pleased to announce completion of the first two phases of our four-stage development process: (1) self-reporting and (2) barcode scanning. Read the full press release here.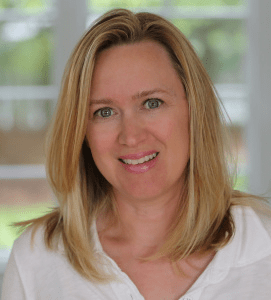 Both allow for tracking of individual self-injected medication doses, which then trigger the rewarding of points redeemable for various forms of merchandise, gift cards, coupons or charitable donations. Scanning of the barcode on the injector provides quick and easy self-reporting, accurate injection system traceability information, along with the ability to track other details such as expiration date and dosage.
Equally important, this tracking of self-injection events is the gateway through which patients can engage with other elements of the digital platform, including educational offerings which are critical to strengthening the intrinsic motivation required for long-term medication persistence.
The two final phases still in progress are legacy connected health in which existing auto-injectors are used in combination with an external attachment, and integrated connected health which will not require any attachment, as all monitoring will be intrinsic to the injection system itself, via wireless connectivity.
What is most exciting about our collaboration is the potential it holds to truly enhance the patient experience by making adherence to medication more enjoyable. No one wishes to be a patient with a "condition," and for many, there is a significant negative psychology surrounding the need to maintain a chronic medication regimen, particularly one requiring injections. The pain is not only physical, but also psychological.
HealthPrize's rewarding, gamified, and educational solution adds that dose of positivity—and even the "fun factor"—so often lacking in healthcare. After all, patients are only human (and we're all patients, now or in the future). It's intuitive that we're all more likely to stick with something that we can find reason to enjoy.
To learn more about what the West/HealthPrize collaboration can mean for patients, attend a live webinar taking place on October 20, 2015.