West's Global Communications Team
The "Why" Behind Medication Nonadherence
West is pleased to welcome guest blogger John Ragland, Jr., Chief Product Officer, HealthPrize Technologies. This is the third installment in a series on the West/HealthPrize collaboration.
When people hear about the medication nonadherence problem for the first time, they're always surprised by the magnitude of the issue and immediately ask the why question: "Why don't people take their medications?"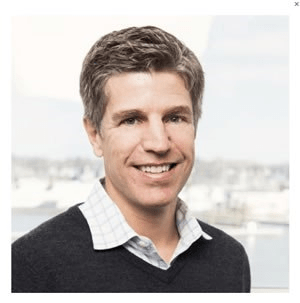 I had the pleasure of explaining the why behind nonadherence (and what to do about it) recently in a co-presentation with Chris Evans, Vice President, Global Innovation, at West when we spoke at Pharmapack 2016 in Paris, France.
Most people assume that cost and forgetfulness are the main causes. For that reason, many of the traditional adherence interventions have focused on cost reductions (co-pay cards, for example) and reminders (text messages, nurse phone calls, and blinking or beeping pill containers, to name a few).
Although cost and forgetfulness do certainly play a role, and such interventions can help to some degree, they don't get to what we believe is the real root of the problem: human psychology. One central problem with taking medication for high cholesterol, hypertension or other asymptomatic conditions, for example, is that the payoffs are generally long-term. A patient may actually even feel slightly worse in the early days, either from transient and often minor side effects, or from the pain of self-injection, or the discomfort of shelling out a co-pay at the pharmacy.
It's a hurdle we face with a host of other behaviors that are good for us, like saving for retirement (it's more fun to spend now than to save for decades in the future) and maintaining a healthy diet (who doesn't find it difficult to eat just one cookie coming out of the oven?). Most chronic therapies deliver mainly chronic rewards, and that barrier is not addressed by reminders or lower cost: we try and bridge that time gap with more short-term rewards.
HealthPrize programs provide immediate gratification for patients on chronic therapy by rewarding them with a positive experience including content and points for every dose and refill. Offering fun education in the form of "Daily Fortunes" as well as weekly quizzes and surveys (also for points) has a much greater proximate impact on the behavior we are trying to motivate or habit we are trying to form. Further game-derived elements include a monthly leaderboard competition and a weekly drawing. This is nothing like typical healthcare, and patients seem to enjoy the contrarian approach – not surprisingly, since it works quite well in most other industries.
What's exciting about our collaboration with West is the ability to bring this adherence and engagement benefit to patients on self-injected therapies, in collaboration with the pharma companies that provide these therapies, and to tie a more positive experience to the generally loathsome injection event itself. In our existing ongoing programs, we've already demonstrated tremendous success. In a statin program of ours, for example, we recently announced a 99% reduction in "gap days" (days late to refill), an effect demonstrated immediately upon enrollment into the program. We look forward to achieving similar successes with West in collaboration with our pharma partners.
With West's expertise in drug delivery, and HealthPrize's in the application of novel engagement strategies, our pharma partners and the patients they serve can look forward to an enhanced experience around self-injection therapies and, ultimately, better outcomes.