Madison Bohn
Exton Communications Team Intern
West Without Borders celebrates recipient organization Leukemia & Lymphoma Society
The Exton West without Borders campaign came to a close with the annual picnic on Friday, June 3. This year the campaign benefitted the Leukemia & Lymphoma Society (LLS), one of the most respected organizations dedicated to finding a cure for blood cancers and providing important support services for those in our community affected by this disease.
According to their website, "the mission of the LLS is to cure leukemia, lymphoma, Hodgkin's disease and myeloma, and improve the quality of life of patients and their families." The organization is the voice for patients and works to ensure access to treatment.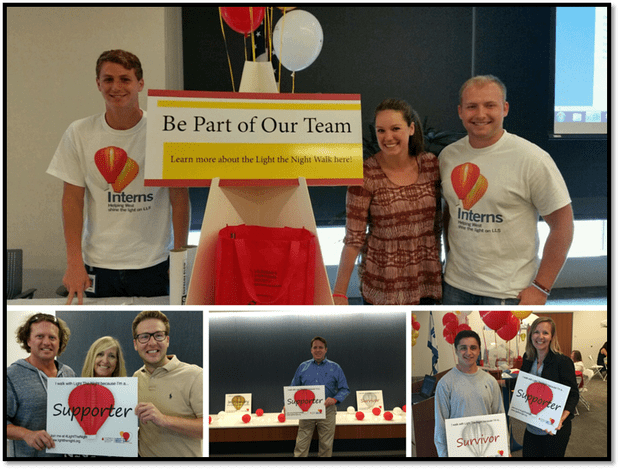 Even though the picnic took place inside, due to inclement weather, no one's spirit was dampened. In addition to a picnic lunch and raffle drawing, representatives from LLS were on hand to celebrate along with West employees. Mark Rodgers, who shared his inspiring survivor story at the campaign kickoff, attended the picnic and was honored for the battle he overcame as a young child. West presented Mark with a backpack accompanied by gifts as he goes on to start his freshman year at West Chester University.
In October, West will send team "Walking on the West Side" to both the Chester County and Philadelphia Light the Night Walks. Light The Night Walks are an important part of LLS' total fundraising efforts and funds raised are directed to blood cancer research.
LLS hopes you will walk with them at Light the Night in any location! To register for a Light the Night Walk, please click here.