West's Global Communications Team
Employees at West in Germany Kick-off West without Borders 2016
On May 4, 2016, team members in West's Eschweiler, Germany site launched their West without Borders (WWB) campaign for the year.
Stephan Selke, VP Finance, EU, hosted the exciting event and welcomed board members from recipient organizations, "Zwischen Uns" and "FortSchritt" as well as two young representatives from the organizations. Both Zwischen Uns and FortSchritt are no strangers to West. Employees in Germany have supported FortSchritt since 2012 and have witnessed the organization evolve and establish itself in the community. The organization offers conductive therapy, which integrates medical knowledge with educational methods to enable children and young adults to learn how to gain control over their movements. Individuals with mobility disorders, neurological conditions, physical and mental impairments strongly benefit from conductive therapy as they are taught to see themselves as active and self-reliant participants in the world. Zwischen Uns, who also received WWB support last year, accommodates a group of young adults with various disabilities or mobility impairments who have set out on a path to independence and autonomy. The organization operates a handicraft shop and painting studio, as well as a kitchen and housekeeping area–offering a workplace to individuals with physical challenges.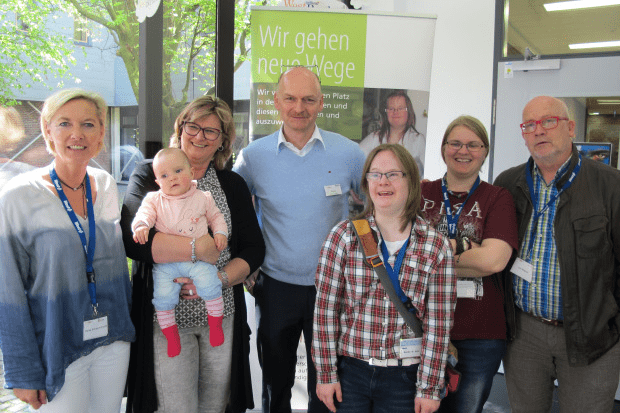 Money raised throughout the month of May will finance the following projects:
Fortschritt has rented a new therapy room that requires major renovations. Once completed the organization will be able to offer additional conductive therapy sessions. The long term plan is to also include adult patients with Parkinson's disease or those who have suffered a stroke.
Zwischen Uns has rented an apartment within the same building to accommodate its painting group. To allow for optimal care and supervision of the young adults with special needs, the number of full-time employees and volunteers will increase to six.
West Germany looks forward to a new, exciting West without Borders campaign and thanks all employees who will participate and show their generosity.