West's Global Communications Team
Iris Bavaj named West's Healthcare Businesswomen's Association (HBA) Luminary
We are pleased to announce that Iris Bavaj, Senior Director, Quality Operations, Europe, has been recognized by the Healthcare Businesswomen's Association (HBA) as West's 2016 Luminary.
Iris is a key leader at West, responsible for the Quality Operations teams in West Europe, and for leading the Quality team for the critical Global Network Optimization Transfer Project.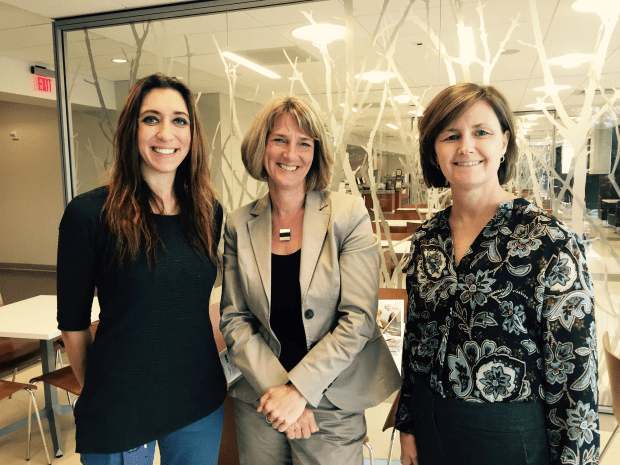 "We are celebrating Iris and her contributions to West because of her outstanding performance as a leader, manager and mentor within our Quality organization. She leads by example, working with customers to ensure their needs are met , while providing counsel and coaching to her team so they are able to grow and develop, "said Andy Polywacz, VP, Quality and Regulatory Affairs, "Iris exemplifies West's 'by your side' spirit, and we are proud to honor her as this year's HBA Luminary from West."
HBA Luminaries are professionals in the healthcare industry that demonstrate leadership, act as mentors to advance other women's careers, contribute significantly to their organization, exhibit dedication to the healthcare industry and are a true example of top talent.
"I am truly honored to be recognized by West and to celebrate with other female leaders from across our industry at the HBA Woman of the Year event," said Iris. "As one of the founding members of our WIN group in Germany, I am encouraged to see that West is working to support and develop women in our organization, as there is so much benefit to having diversity at every level within our company."
Iris will be formally recognized at the HBA 27th Woman of the Year event that takes place in New York City on Thursday, May 12, 2016, and will celebrate with the Exton-based WIN team on May 10th.
West's engagement with the HBA is part of the broader West Women Investing and Networking (WIN) Group initiative, which is dedicated to fostering the development of the women of West. If you are interested in joining an existing WIN Team (Exton, Germany or South America), please contact Karsyn Kraft.
Congratulations to Iris on this well-deserved recognition!